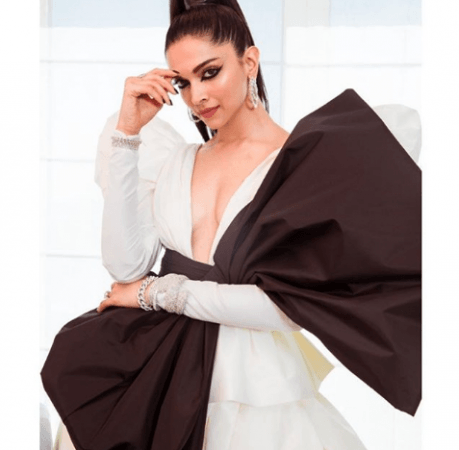 Deepika Padukone, who made her Bollywood debut with the movie "Om Shanti Om" starring Shah Rukh Khan, is apparently still dependent on SRK and considers him as one person whom she can always rely on.
The "Tamasha" actress recently opened up about her relationship with Shah Rukh now and how it was during her initial days in the industry.
"I have never been intimidated or scared when it comes to him (Shah Rukh) and I give him the credit for it. I am very, very dependent on him now in terms of breaks off. You know there are always those few equations in everyone's lives that you build along the way and you know that you can rely on those people. You can trust them and rely on them to be there if you are ever stuck or confused about anything in life. He is definitely that person in my life. I think that's how the relationship has evolved," Deepika told DNA in an interview.
Deepika, who will next be seen in "Bajirao Mastani", further revealed how she was misunderstood by "Om Shanti Om" director, Farah Khan.
"I remember reading that after 'Om Shanti Om', Farah was upset with me because I had not kept in touch. But I didn't know any better. In my mind, I was thinking these are big people, wouldn't I be disturbing them by calling, etc. I didn't know how to conduct myself. I had to explain this to her later, when I had the courage to. I was like, 'please don't misunderstand me'. There was so much going on in my mind.
"It was always like even though, Shah Rukh and Farah said, 'Baby, if you need anything, we are a phone call away', I always felt they are saying it because they have to say it. I would be like, 'How can I call them now in the middle of the day, middle of the night or land up at their house," she added.
Recalling her first visit to Shah Rukh's house, Deepika said that she can never forget that day. The actress asserted that she has now become more comfortable with such stars and realised that relationships are very important.>