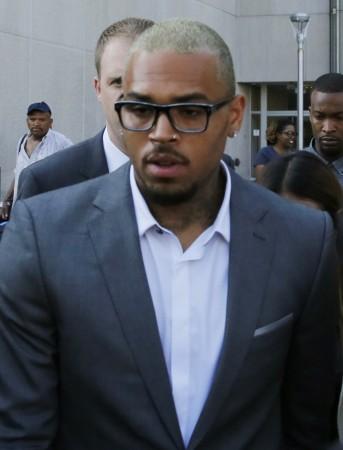 Fans of singer Chris Brown were dealt with a shock on Tuesday when a report surfaced claiming that he has fathered a nine-month-old girl baby with former model Nia.
According to celebrity gossip website TMZ, the 25-year-old singer and the 31-year-old model have allegedly known each other for years and although the duo is not dating, they are still in good terms. However, she does not have a child support order in place. Brown is also said to be happy to be a new father, as per the website.
Brown, who is active on social media platforms, has not reacted to the news on his Twitter account.
It remains to be seen how his on-again off-again girlfriend of four years, Karrueche Tran, will react to the news. The couple has always had a rocky relationship and they were last seen together at New York Fashion Week last month.
Social media has been quick to flare up with shocked reactions from fans, and not everyone appears to be in a congratulatory mood.
Here are a few gems from Twitter:
Chris Brown is a father. R Kelly is performing for the President. Iggy Azalea exists. GOODBYE WORLD

— Sharlett (@shaaarlettem) March 4, 2015
I'mma pray for that child. RT @LowKei_: RT "@lightskin_: Lmao Chris Brown is someone's father." pic.twitter.com/IXbXPiYzbJ — Walt Petty World (@Edd_Bagz) March 4, 2015
Chris Brown's a father? WAIIITTTT WHAT

— Jess (@Jessdwelleee) March 4, 2015
Breezy, as Brown is popularly known, recently revealed that he wanted to have children with his ex, Rihanna, whom he dated on and off for more than two years before a physical altercation forced her to ditch the singer.
Speaking to New York radio station Power 105.1's morning show last month, Breezy said it would be cool to have children.
"I'm cool with two, one is fine, if on the first try it's a boy," the singer revealed to the hosts of The Breakfast Club, reported HollywoodLife. "At the time when I was doing my wam wam with both [Rihanna and Karrueche Tran], get both of them, then boom, I'm good. That would have been my ultimate boom!"