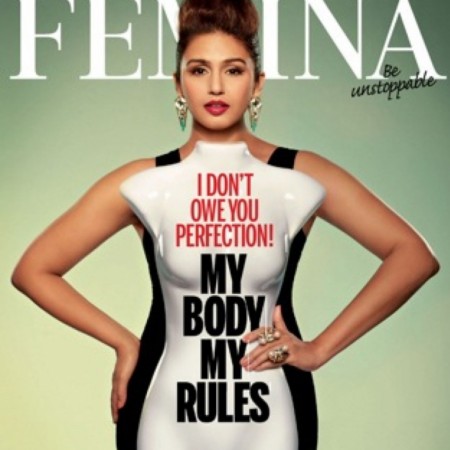 Next time you fume at the inefficiency of some government offices in India and wonder how most employees even landed those jobs, turn towards the Staff Selection Commission.
Times of India on 21 July reported that the Combined Graduate Level Exam held in Kerala on 20 July 2014, by the SSC, which conduct exams for the appointments in central ministries and other government departments, tested the candidates' knowledge on Bollywood heroines' height.
The question was in a multiple choice section between a question on this year's Lok Sabha elections and one which asked when Valentine's Day is celebrated. The candidates were asked which actress among Huma Qureshi, Katrina Kaif, Deepika Padukone and Preity Zinta was the "tallest in height."
This led to a frenzy on Twitter with people posting all sorts of comments mocking the state government.
#IndiaShining Govt exam paper mulls some weighty questions: Deepika or Katrina, who's the taller actress? http://t.co/cytWKniO7J

— Bindu Rai (@BinduRai) July 22, 2014
Instead the qstn in the exam paper shld hv been 'who is the most corrupt politician'..LOL! http://t.co/13dUCcU14U Sickos spoiling future — radha raju (@radharaju18) July 22, 2014
TESTS. Great moments in civil-service exams: who's the tallest actress? http://t.co/lPs2gBLnJy (Notice the verbose wording of question, too)

— Peter Stoyko (@Prugelmeister) July 22, 2014
Appalling!!! Is this why Kerala has 100%literates? "Which actress is tallest? Govt exam asks in #Kochi @timesofindia http://t.co/chZQani0ny — Nandita Sitaramaya (@nandythegreatz) July 21, 2014
Another section of the paper tested the deductive reasoning of candidates with the bizarre statement: "All women are cats, All cats are rats."
An enraged Kerala Women's Commission has demanded an explanation for what is being severely criticised as a "gender insensitive" question paper for the examination.
"Comparing women to animals is unjustifiable," said KWC chairperson K.C. Rosakkutty. "It is like defaming women."
A woman told a local newspaper that it was shocking that future public servants were being chosen on the basis of their knowledge of such trivia as the height of Bollywood actresses, Gulf News reported.
Meanwhile, SSC chairman A Bhattacharya clarified that no one at the SSC had set the question paper and that local teachers were appointed to set a bank of questions and a panel of experts chose from these to set a final paper> He even agreed to the demands of the Women's Commission that the two controversial questions will not be considered for evaluation. He further clarified that the question was "improper, abominable, substandard... we are very upset and deeply sorry."
Kerala PSC chairman K.S. Radhakrishnan, however, defended the 'rat' question. "It is the best example to check the candidate's logical reasoning ability," he said. "It has nothing to do with the gender sensitivity of the person who prepared the question."