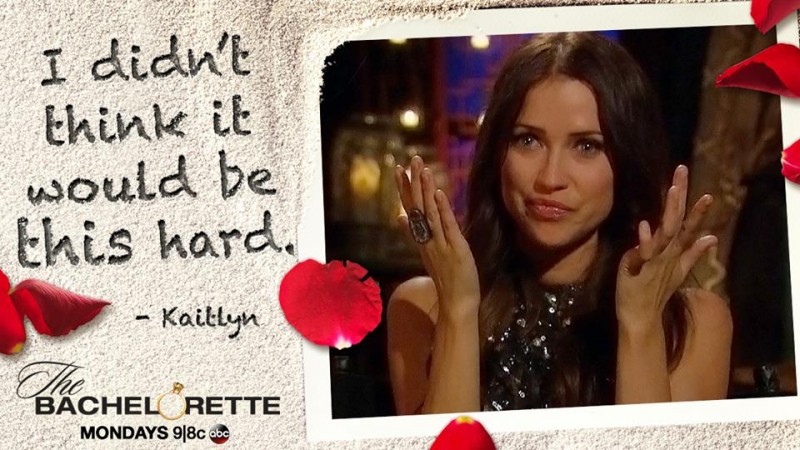 "Bachelorette" star Kaitlyn Bristowe grabbed headlines shortly after season 11 of the dating reality show premiered, as it was revealed that she had sex with a contestant much before the controversial Fantasy Suite dates.
As fans of the "Bachelor" franchise know, the Fantasy Suite dates allow the Bachelor or the Bachelorette to spend some time alone with their final three picks, away from the cameras.
However, did not have the patience to wait till then. She grabbed the opportunity to get intimate with one of the contestants right at the beginning of the season.
When confronted by other contestants, Bristowe admitted to sleeping with one contestant, saying she went "too far too fast."
"It just happened. I don't think I'm a bad person and I'm not ashamed of myself," she says in the promo. "But I do have other relationships and one of those other relationships went too far too fast."
Interestingly, a source has now claimed that Bristowe had sex with not one, but two contestants before the overnight dates.
"She told [one guy] that she loves him and then they slept together during their one-on-one date," an insider told In Touch, reported Radar Online. "[The second guy] slept with her in one of the hotel rooms. It was actually fairly early on."
So who are these two men Bristowe had sex with? According to the source, both these men ends up in the finale, and if spoiler guru Reality Steve's intel is correct, then the men are Nick Viall and Shawn Booth.
Reportedly, Viall was brought on to the show because show producers wanted to distance Bristowe from one of the contestants – rumoured to be Booth – with whom she was getting too close too fast.
"Producers freaked out when they saw how close Kaitlyn was growing to one of the men — it was no contest — so they brought Nick on the show [during week 4] to keep things interesting," the source said.
"She doesn't care that she broke the rules," another insider said. "A lot of the men will be shocked to find out how far she went so quickly… This is going to be the wildest Guys Tell All episode ever!"
"Bachelorette" airs Mondays on ABC Family.