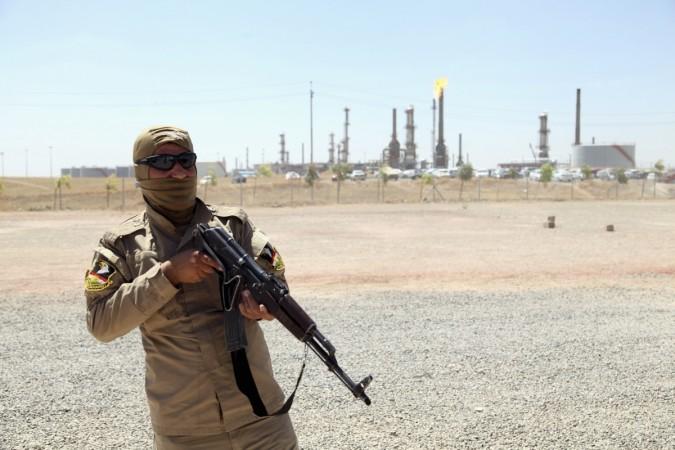 Reports indicate that Islamic State has become as one of the wealthiest terrorist organisations in the world, with daily earnings of over $2 million, thanks to the oil fields under its control.
The US and several other countries, including Iraq, has been urging everyone to stop buying oil from the Islamic State but the group has still been able to efficiently sell it in the black market.
A report by The Independent noted that IS has become one of the wealthiest terror groups in history.
The organisation, which has control over at least 11 oil wells in Syria and Iraq, is reportedly selling smuggled oil at a discounted rate.
A barrel of oil is being sold for $25 to $60 against the actual market rate of $100, and this helps the group to makes profits, which exceeds $3 million a day, explained Luay al-Khatteeb, a visiting fellow at the Brookings Institution's Doha Center in Qatar.
A recent report in Investor Intel noted that oil was simply too expensive for the governments in the region. And hence, these countries are not ready to give up on the opportunity to buy oil at such low rates, even if though it's coming from a terrorist group.
Speaking on the condition of anonymity, an informed source told Asharq Al-Awsat that IS is selling Iraqi crude oil from captured refineries and oil fields to Kurdish traders in the border regions straddling Iraq, Iran and Syria.
The oil is then shipped to Pakistan, where it is sold "for less than half its original price".
Reports also found that IS intermediaries also arrange for the oil to 'flow' from IS-controlled regions and wells in Iraqi Kurdistan and Syria to Jordan and Turkey.
The Syrian government, led by Bashar al-Assad, has also reportedly traded with IS.
But that's not all. Earlier in August, Jana Hybaskova, the former Czech Member of European Parliament and now the Ambassador to Iraq, alleged that several European countries have also been buying oil from Islamic State-controlled fields.
The diplomat made the comment while addressing the EU committee on foreign affairs, Turkish news agency Anadolu reported. The European Ambassador to Iraq has also blamed Iran, Kurdistan and Turkey for facilitating IS to export the oil.
According to a CNN report, Islamic State is using a well-established elaborate oil smuggling network that stretches back to as far as the 1990s' UN sanctions on Saddam Hussein.