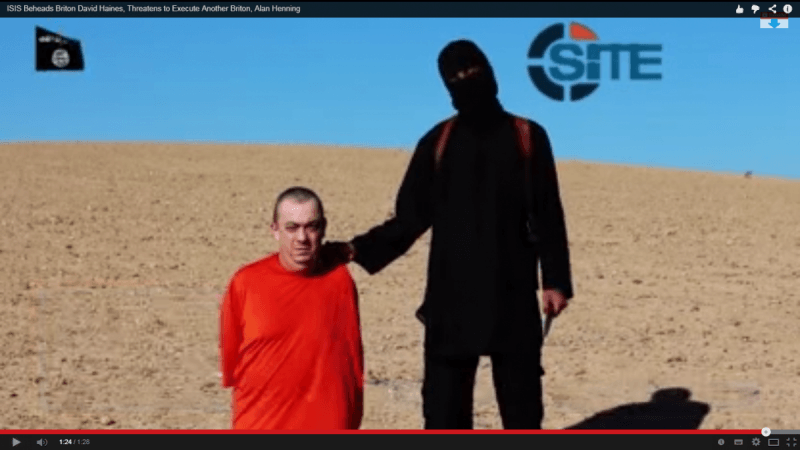 After purportedly beheading aid worker David Haines, Islamic State (IS) has now threatened to execute fellow Briton Alan Henning, if the UK continues to support the US in its fight against the militant group.
IS released a video, titled "A Message to the Allies of America", which shows the execution Haines, who was reportedly captured by the group while he was in Syria. After the apparent beheading of Haines, the masked IS militant threatened to execute Henning next.
Towards the end of the video, the masked man threatens to kill Henning if British Prime Minister David Cameron continues to support US President Barack Obama in his battle against IS.
Who is Alan Henning?
Like Haines, Henning is also an aid worker from Britain, who went to Syria to help the refugees but was captured by IS militants during Christmas last year. He thought that the militants would cause him no harm as he was on a mercy mission, New York Daily News reported.
Henning was reportedly working with a Muslim-led NGO in the UK. When he decided on his journey to Syria for helping refugees, he was warned against the consequences in the terror-stricken country.
"Henning was told not (to go into) Syria... but insisted on going in b/c he had put in so much time and effort in the project. Henning wanted to make sure aid reached the intended. Henning was genuinely trying to help the Syrian refugee crisis — nothing more. People spoke very highly of him," pointed out Middle East journalist Tam Hussein.
After abducting Henning, IS militants reportedly took him to Al-Dana ISIS jail. He was later shifted him to Raqqa - the capital of ISIS captured territories in Syria and Iraq.