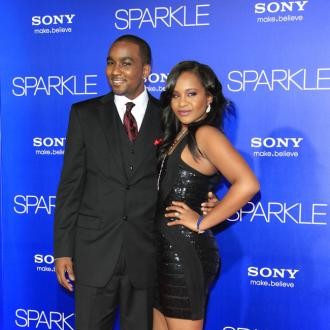 Late songstress Whitney Houston's daughter Bobbi Kristina Brown has reportedly tied the knot with Nick Gordon.
The 20-year-old singer claimed on Twitter that she had married Gordon, and even posted a picture of the duo's wedding bands. "#HappilyMarried. So #InLove. If you didn't get it the first time that is," she captioned the image.
Brown further tweeted, "BIGGGG things in store" for 2014. "I'm so excited ..! We bouta change the world babbbbby! #bringEmOut! #Getready!xO!"
While the wedding news was later confirmed by a family representative, no other details have been revealed, reported Associated Press.
However, in the next series of tweets the singer confirmed that a formal marriage ceremony is yet to be held. "Don't think 4 a sec that a ceremony isn't in store this year ...!? they're will be a wedding & a gorgeous1at that (: #nomoredetailstho! Nothing is ever official until it's done under the eyes of god . @nickdgordon much love !"
Bobbi Kristina has often been criticized for her relationship with Gordon, who is said to be Houston's adopted son and thus, her brother. But the young singer clarified in a Facebook post last year that the allegations stating that Gordon was here brother were false, as Houston never adopted Gordon.
"I'm tired of hearing people say 'eww your engaged to your brother or if Whitney was still alive would we be together or would she approve of this.'"
"Let me clear up something, we aren't even real brother and sister nor is he my adoptive brother. My mom never adopted him. In fact, mommy was the one who even said that she knew that we were going to start dating. ... People need to seriously stop judging my relationship. Pretty sure it's my own decision who I want to be with," she wrote.