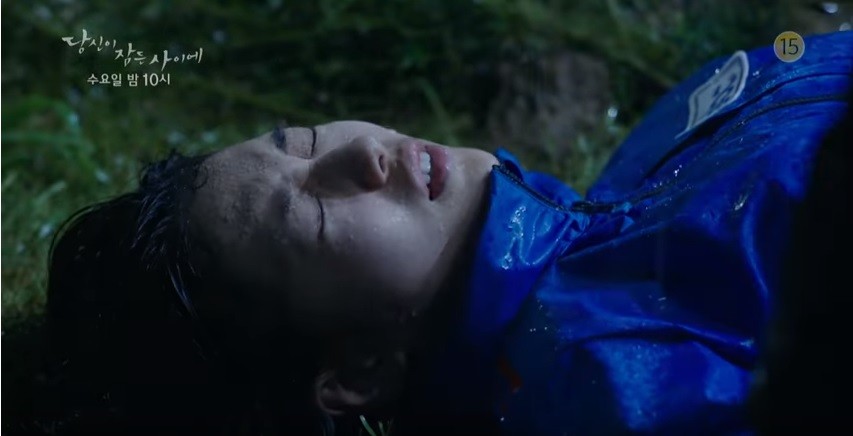 News reporter Nam Hong Joo is in her enemy's den and While You Were Sleeping fans are desperately waiting for episodes 29 and 30 to find out what lies ahead for her.
The preview teases her demise as it shows her boyfriend Jung Jae Chan blaming himself for everything. The promo also shows him trying to hold back his tears while interacting with detective Choi Dam Dong.
So, the viewers have come up with their own speculations about the fate of their favourite character. Check out some of the interesting fan speculations below:
Also read Asia Artist Awards 2017 lineup: While You Were Sleeping star Suzy Bae to perform at AAA
I don't think Hong Joo will make it out alive after this. Despite having her boyfriend and Woo Tak to help her, plus Mr. Choi now, it would be too makjal to let her survive after the poisoning. I mean, I want the couple to be happy and lawyer Lee to wind up behind bars, but when the protagonist survives on and on and on... It's just too nonsense.
i think Hong joo will be alive. She won't be poisoned, i think the only reason they are worried about her is because she was unconcious but she was just asleep because of the sleeping pill lee yu beom has added to her coffee. I think jae chan or woo tak will get there in time. Hong joo can't alter the reality by knowing what will happen from her dreams but jae chan and woo tak can.
Hong joo can't prevent her dreams but I guess Jae Chan can? And also Woo Tak, remember at their restaurant? When the girl in the first case was about to stab her hand with chopsticks? He was able to divert the incident by bringing Jae Chan. But yeah, this will end on Nov. 16 which made everything intense.
Meanwhile, the preview for While You Were Sleeping episodes 29 and 30 teases jail time for lawyer Lee Yoo Beom. It seems like prosecutor Jung Jae Chan is determined to send the corrupt lawyer behind bars.
Watch the promo below:
Korean drama lovers will have to wait until next Wednesday to know more about the onscreen couple since SBS is yet to release the promotional photos for episodes 29 and 30. In the meantime, you can watch the first 28 episodes online here, in case you missed them.