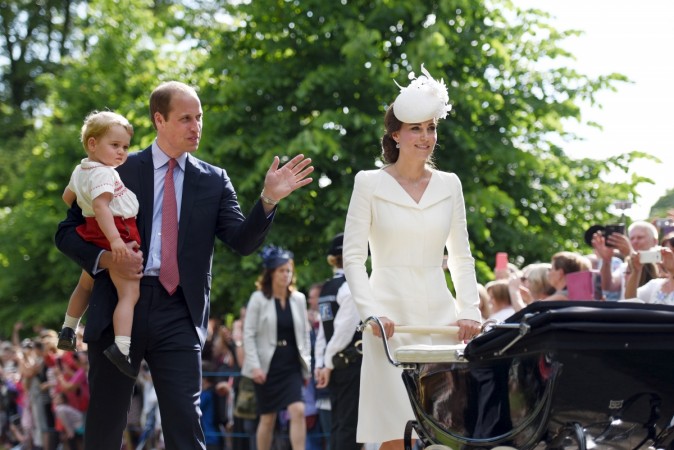 Prince William and his wife Kate Middleton, Duchess of Cambridge, love their pets and are planning on adopting a new dog. According to reports, the British royal couple is currently researching on several breeds, however, it looks like they have finalised on one pup who could find a place in their home.
Middleton, 34, and Prince William, 33, are currently in touch with an Italian company which breeds bolonka zwetna puppies. These small puppies, which belong to the Bichon Frisé type, are originally from Russia. They are non-sporting dogs and are known to be lap dogs, Daily Mail reported.
The royal couple's first dog, Lupo, an English Cocker Spaniel, became a part of Middleton and Prince William's family in 2011. Since then, he has appeared in their family portraits with Prince George and has travelled with them to their holiday residence in Norfolk.
While pets do bring families closer, there is something else that enriches Prince Wiliam's wife and her brother-in-law Prince Harry's relationship. The two are huge fans of "Game of Thrones."
According to a source, Middleton and Prince William's brother, Harry, spend hours binging on the popular HBO show. The source added that Prince Harry and the Duchess of Cambridge's friendship is centred on being silly, cookery lessons, relationship advice and "companionable suppers."
The source said, "Kate has quite a different relationship with Harry than she has with William," and added: "Harry appeals to her sillier side because he is carefree, footloose and loves banter. He finds things funny about people and says so. William, partly because of his position, partly because of his character, plays it safe like his father, whereas Harry is free and easy, with a 'let's have the whole bottle' sort of attitude."
"Kate also adores the way Harry plays with her children — he is very good with them, a charming big kid and silly uncle," the outlet quoted the source as saying in another article.