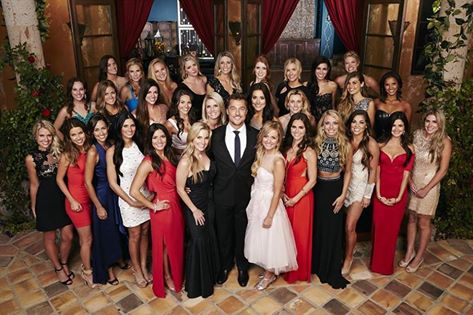 Now that "Prince Farming" Chris Soules' stint on the Bachelor is drawing to a close, it's time for fans of the dating reality show to speculate on who will be the star of next season's "Bachelorette."
Traditionally, the "Bachelorette" is chosen from the top four contestants of the "Bachelor," and while Kaitlyn Bistowe is a prime candidate, spoiler guru Reality Steve feels "Bachelorette" of season 11 will be Britt Nilsson.
"Bachelor" host Chris Harrison recently opened up about Bistowe and Nilsson, and without confirming if they are in the running, he said they will make interesting candidates.
"They'd be two very different bachelorettes. Kaitlyn would be a blast," he told E!Online. "I would love to do it with her. She's just fun. She reminds me a little bit of Michelle Money who I also love and adore. Self-deprecating, amazingly quick-witted sense of humor, she kind of gets it. I love that kind of show. It would be fun for me selfishly to do it with her.
"Britt, on the other hand, would be a great show in a totally different way. I think it would be emotional, heartfelt, there would be a lot of tears, there would be a roller coaster ride. I think they would both produce very good shows in really different ways. And Britt's obviously drop-dead gorgeous and I think men would be falling all over themselves to have a chance to date her," the show host said.
However, it's doubtful if fans will embrace Nilsson as the next "Bachelorette" considering she has been accused by many for putting on a show to please Soules, while hiding her true character from the Bachelor.
For instance, the previous episode saw Nilsson declaring to the other girls her plans to leave the show, but she did not seem too intent on bidding adieu while she took the Bachelor aside for some alone time before the rose ceremony. There have also been instances when she has fooled Soules into believing that she was ready to get married and move to his home in Arlington.
Nilsson will have once last chance to redeem herself during the upcoming "Women Tell All" special.