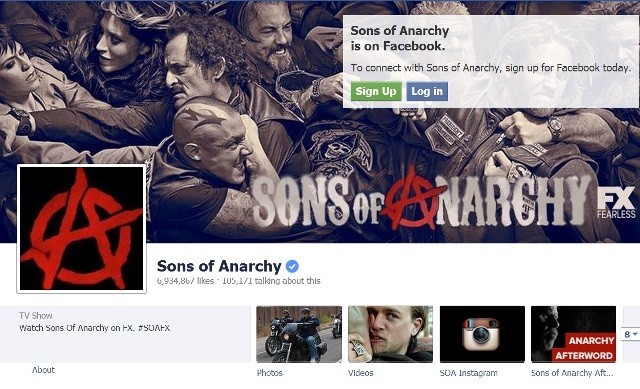 "Sons of Anarchy" season 7's episode 5 left viewers speechless as Gemma was in a vulnerable state. Juice seemingly has all the power to reveal the truth about Gemma's dirty deed ( Gemma killer Jax Teller's wife Tara in season 6) and episode 6 will see a dramatic change if he does so.
It may be recalled that Juice helped Gemma in removing evidence related to Tara's murder.
Episode 6 of FX's biker drama is titled "Smoke 'em if You Got 'em" and the characters of Katey Sagal and Charlie Hunnam would be in the perplexed state, according to a report by Cattermatt.
Throwing some light on what to expect from the show, official synopsis of "SOA" episode 6 reads: "Jax takes advantage of shifting alliances to protect the MC and settle a score."
Show creator Kurt Sutter has also revealed in one his interviews that a major character would die in the last season, sparking off speculation that either Juice or Gemma may die.
Sutter has also said that he is using a very rare piece of music in the finale.
"There was a song I've been trying to get for a while, and it's by an artist that very rarely lets his music be used, and I had to tap into some of my big connections to get it. I still have to send the artist pages to get approval, but as far as getting permission, we got permission to use it and we'll use the master of that most likely. I think it'll tell the story that I want to tell," Sutter told Entertainment Weekly.
Sutter also hinted that that season 6 could be filled with surprises that would keep the audience on their toes. The show makers don't want the fans to think that the episode is coming to end, rather they want to keep them a little off balance.
"Sons of Anarchy" season 7 finale airs on 9 December, 2015 and it can be streamed online on Fox Networks.