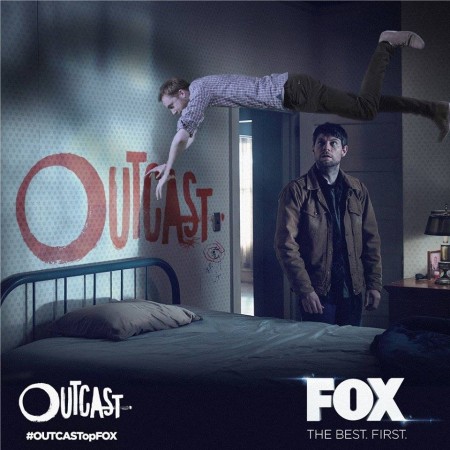 "Outcast," the horror drama based on Robert Kirkman's comic of the same name, is winding up Season 1 on Friday with the episode "The Little Light."
The previous episode saw Kyle trying to search for his wife, who left their daughter with him, and a chance encounter with his mother-in-law revealed that Allison's actions weren't as spontaneous as Kyle believed. The episode also showed Megan being possessed and becoming one of Sidney's followers and killing her husband Mark.
The aftermath of the events in the penultimate episode will be dealt with in the finale.
The official synopsis for "The Little Light" reads: "Kyle (Patrick Fugit) and Anderson (Philip Glenister) scour Rome in search of an unexpected perpetrator. Sidney (Brent Spiner) explains his intentions."
Season 2 of the exorcism drama has already commenced filming and it has added three new cast members. M.C. Gainey, Madelyn Deutch and Hoon Lee have joined the drama, which is currently in production in South Carolina. While Gainey will play Bob, a hermit who works the junkyard on the edge of Rome, Deutch will be essaying Dakota, someone who embraces an unconventional form of Christianity. Lee will portray Dr. Kenneth Park, an accomplished surgeon at Rome's hospital.
As for the plot, Season 2 will still be based on Kirkman's comic, but it will adopt a new form of storytelling, the author revealed during an interview with Entertainment Weekly. "There's a lot of room to build up characters that don't necessarily have as much to do in the comic, and there's a lot of paths we can diverge on along the way," Kirkman said. "When you look at where the comic ends up and where the show ends up, they're gonna be on a fairly similar path but there's gonna be a lot of differences along the way."
"Outcast" airs Fridays on Cinemax. The episode can be streamed online using MAX GO. The official premiere date for Season 2 is yet to be announced.