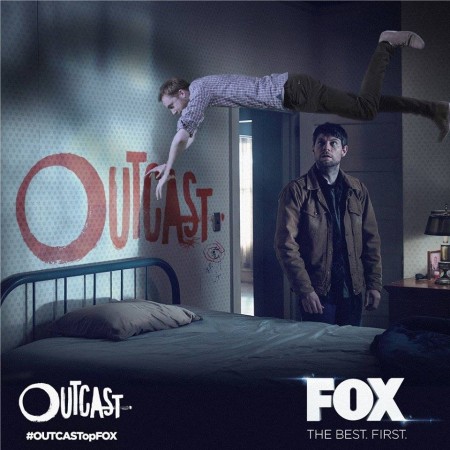 The penultimate episode of "Outcast" Season 1 is titled "Close to Home" and it will see Kyle setting out in search of his wife Allison, who learned the truth about their separation in one of the earlier episodes. Allison left Kyle and their daughter in his care after she came to know that she was previously possessed.
Elsewhere in the episode, we'll see Kyle coming in to check on Megan after she receives some disquieting news. While there's no word on what the surprising news is, the episode will see Wrenn Schmidt, the actress who plays Megan, going nude. While she was initially hesitant to go nude, she decided to go ahead with it after realising that it added something to the story.
"We talked about the scene being almost like a really grotesque rebirth," she explained to Bustle. "I think any responsible actress is like, 'We're not showing this, we're not showing that,' but once I made that commitment based on the fact that it added something to the story, I was really excited about the opportunities within the scene. That's the artistic standpoint."
Nude scenes are uncomfortable for the actors involved, as it involves both mental and physical preparedness, Schmidt explained.
"We shot most of that scene in a bathroom in one day, it was about getting the stamina of how cold it was in the studio, consistently being wet, sticky from fake blood, putting things on your nipples and then ripping them off. It's one of the most unglamourous aspects of the job," she explained.
The official synopsis for "Close to Home" reads: "Kyle enlists Mark's help to find Allison; Anderson fights to keep his grip on his church."
"Outcast" airs Fridays on Cinemax. The show is based on Robert Kirkman's comics of the same name. The episode can be streamed online using MAX GO.