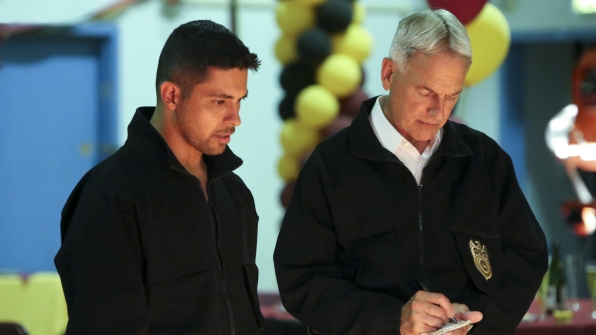 NCIS season 14 returns with episode 2 on September 27, at 8 pm EST on CBS. The sequel is titled Being Bad and it will investigate a death mystery.
But the primary focus of the episode will be on Nicholas Torres a.k.a Nick and his relationship with the teammates, especially Supervisory Special Agent Leroy Jethro Gibbs.
Click Here to watch NCIS season 14 episode 2, titled Being Bad, online live. The sequel will also be available online here.
Meanwhile, cast member Wilmer Valderrama revealed that his character will have a complex relationship with Gibbs.
"His relationship with [Gibbs], it's complex, because in a way, Gibbs sees a lot of himself in Nick Torres. He understands the struggle. Without the job, Gibbs would probably fall apart. And for Nick, it's the exact same thing," said the 36-year-old actor (via TV Line).
That '70s Show star even hinted at troubled moments ahead for Nick and said, "Nick Torres would rather break the rules in order to get the bad guy. You're going to see the rough around the edges, and Gibbs trying to mold [Torres] into the right agent for his team. He sees potential, and he's going to give him a shot."
The followers of NCIS will also get to know more about the personal life of the special agent and the viewers could probably get to meet his parents in episode 2 of season 14.
Check out the official synopsis of NCIS season 14 episode 2, titled Being Bad, below:
NCIS uncovers a bomb plot and a long-running theft ring while investigating a death at a Quantico reunion. Also Torres and Quinn adjust to life on Gibbs' team, including new seating arrangements in the squad room.