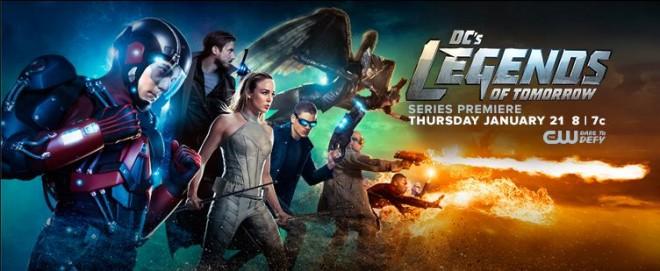 "Legends of Tomorrow" had ended Episode 4 on a very sinister note, with Dr Stein (Victor Garber) having been captured by the Soviets working for Vandal Savage (Casper Crump). The upcoming Season 1 Episode 5, titled "Fail-Safe", will see the remaining members of the legends trying to save Stein before Savage deciphers the theory to recreate FIRESTORM.
In the upcoming episode, Sara (Caity Lotz) will be tasked with killing Stein and thereby protecting the future of humanity. In the promo for "Fail-Safe", Stein is seen in a prison, being tormented by Savage and his minions.
Considering "LoT" killed off Hawkman (Falk Hentschel) just three episodes into the show, we can assume they are not afraid of losing main cast members. However, Stein is the elderly backbone of the rag-tag team, whereas Carter was a package deal for Hawkgirl. Moreover, Stein is not cursed with unlimited reincarnations like Carter, and therefore cannot be brought back as easily as the ancient Egyptian prince can be.
Also Read: Top 5 contenders headed to grave in "Arrow" Season 4
It is safe to assume Rip Hunter (Arthur Darvill) and the rest of the team will find a way to save Stein, along with Ray (Brandon Routh) and Mick (Dominic Purcell). As fans know, Snart (Wentworth Miller) cares deeply for his partner, and will do anything to protect him. He has also started softening up to his other fellow time-travellers.
In the promo, he is in a soldier's uniform, presumably trying to infiltrate into the camp. Meanwhile, a shot of Jax (Franz Drameh) shows he is devastated at the thought of losing the stern, fatherly voice in his brain that constantly nags him.
Another great reason for "The Flash" fans to watch Episode 5 of "Legends of Tomorrow" is Cisco's (Carlos Valdes) guest appearance. It will be quite interesting to see how he will react to Carter's death, especially because it was his long history with Kendra (Ciara Renée) that stood in the way of him dating her.
Also.. I'm on tomorrow night's episode of @TheCW_Legends - you don't wanna miss it.

— Carlos Valdes (@Tha_Los) February 17, 2016
Watch Season 1 Episode 5 of "Legends of Tomorrow" at 8 p.m. (EST) on Thursday, Feb. 18, 2016. You can also live-stream "Fail-Safe" via CWINGO and The CW Seed.