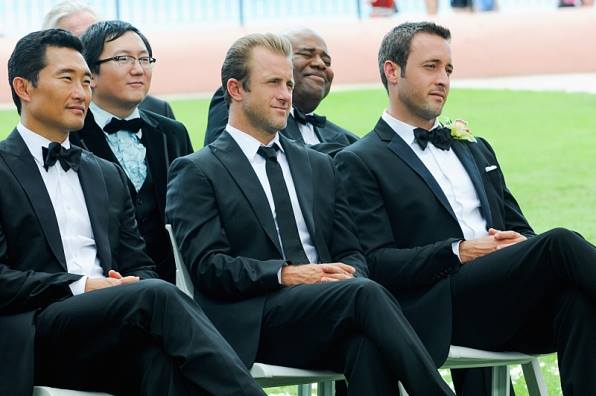 Hawaii Five-0 will return to CBS with a brand new season on Friday, and the premiere will see McGarrett back in action after the liver transplant that saved his life. But viewers will see a change in him this season, considering he nearly died in Season 6, and this has changed his outlook.
Season 7 episode 1 is titled Makaukau 'ce e Pa'ani? [Ready to Play?] that will see McGarrett and team trying to work out the mysterious death of two serial killers. The episode can be watched online on CBS.com or via CBS All Access.
According to the official synopsis for the episode, McGarrett and team will start fearing for the safety of tourists in Hawaii when the bodies of two serial killers with chess pieces in their mouths are discovered. This mystery is expected to spill on to the next episode as well.
Ahead of the season premiere, showrunner Peter M Lenkov revealed to Entertainment Weekly that McGarrett will begin to question his legacy and contemplates the choices he has made. "Usually we open with a big action sequence — last year we did pirates attacking the island — and this is a very more dramatic start to the new season," said Lenkov.
"McGarrett is contemplating his mortality, contemplating the choices he's made, and, following his near-death experience, really weighing the checks and balances of his life and looking at the cost of his job and what it has taken away from him. I think people, when they go through this kind of experience, start to say, 'Is it worth it?' That's where he starts the season."
Elsewhere this season, viewers will see Danny getting worried when his full-blown teenager starts dating, and Chin contemplates adopting his niece. "That's an interesting story. That's a pretty big storyline for us for the first half of the season. He's been spending a lot of time with [his niece], he's grown very fond of her, they have this great relationship, and she sees him as an uncle, as somebody who is family," Lenkov noted.
Hawaii Five-0 is aired Fridays on CBS.