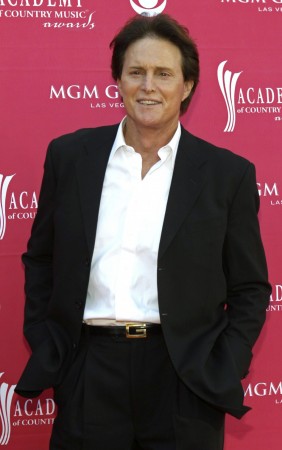 Bruce Jenner's interview with Diane Sawyer where he will probably talk about his decision to transition from a male to female, will be telecast on ABC on Friday, 24 April, at 9 pm ET. The interview can also be watched online using the free Watch ABC app.
A promo of the two-hour special showed Jenner saying that first and foremost is his family and his children. "Those are the only ones I'm concerned with," Jenner tells Sawyer of his brood. "I can't let myself hurt them."
Neither Jenner not Sawyer have talked about the interview till now, and the subject of the two-hour special is still a mystery. But rumours indicate that Jenner will finally open up about his alleged transition and the factors that led to him taking the decision to become a woman.
"In producing this special, one of our goals has been to respect Bruce's story," ABC News spokesman Van Scott was quoted as saying by CBS News. "We want Bruce to speak for Bruce. We've had this top of mind throughout the process from the booking and interviews to the promotion and final product."
Some of Jenner's children are expected to be featured in the interview. But reports have been rife that Jenner's youngest, Kylie, is yet to embrace her dad's transition.
"Obviously it has to be very hard for a teenager to have a father go through a sex change, and it seems she is embarrassed," a source told Radar Online. "But Kylie is just shutting Bruce out and it's breaking his heart. Offering to go to counseling with Kylie hasn't helped. He has no other choice but to let Kylie do her own thing, and hope she will eventually come around."
But Kendall Jenner and his children from previous marriages are said to be supportive. "She [Kendall] has been video chatting with Bruce. She is a bit confused by the breast implants, but she knows it's important for Bruce. Kendall is extremely empathetic and has a very, very kind heart," the source noted.