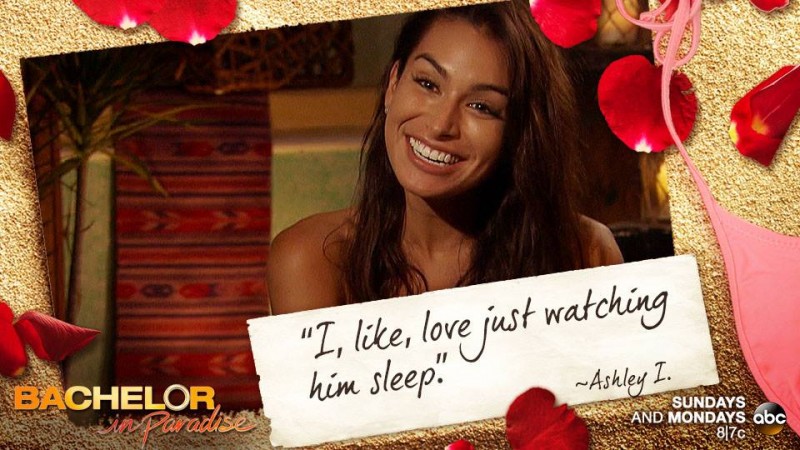 Monday's episode of "Bachelor in Paradise" saw two new faces entering the competition and it looks like things are going to get awkward for Jared. After ending things with Emily, Jared asked out Caila, a contestant from Ben Higgins' season who was a favourite to be "The Bachelorette," but his peaceful time with his new ladylove might be interrupted by Ashley I's entry.
Ashley was a contestant in the previous edition of "Bachelor in Paradise" and she was even ready to give up her virginity to Jared. Even though a romantic relationship did not materialise, the duo later said they have managed to remain friends outside the show.
"Ashley and I are so close," he told People earlier this year, adding that the two are "very, very similar."
"Even in Paradise, we had such a good friendship. That was the most difficult part, was hurting somebody that I really care for," he explained. "I knew we were going to be friends outside of Paradise, and we have become such close friends. I am very grateful for Ashley I. being in my life."
But it looks like Ashley is still in love with him. According to spoiler guru Reality Steve, Ashley and Jared will go on a date in the next episode of the dating reality show.
"During this episode, Ashley had a long talk with Jared to clear things up about their relationship and basically decide that they're just friends," Steve wrote, adding that the Ashley will be eliminated during the rose ceremony. "Ashley leaves after not getting a rose, but then comes back about 30 minutes later asking for a second chance, and it's given to her because, well, they didn't bring Ashley I. on this show to appear in one episode," he added.
"Bachelor in Paradise" airs Mondays and Tuesdays at 8 p.m. EDT on ABC. New episodes can be watched online on Abc.com or abc.go.com.