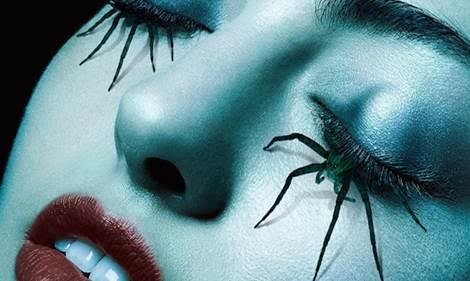 Season 6 finale of American Horror Story will air on Wednesday and the last episode will probably answer a few more questions that have been left unanswered.
Lee is the only person who survived the horror at My Roanoke Nightmare, and a video recovered showed Lee confessing to murdering her husband Mason. But speculations are rife that Lee might not be the one behind the murder, and that she took the blame to protect someone else, probably her daughter Flora. Viewers are yet to meet the original Flora, as we've only been introduced to the actress who appeared in the re-enactment. Is Flora still alive?
According to one theory, Flora is already dead and she was friendly with Priscilla and other ghosts haunting the farmhouse because she was also one of them. Wednesday's episode will reveal if there is any truth to this theory.
Interestingly, the mystery of Priscilla the ghost is also yet to be solved. Priscilla was the friendly ghost who saved Flora's life and she was the person who led Matt and Shelby to the cellar where they discovered Elias' video. The friendly ghost was a major presence in the first half of the season, but she has been missing in action since then.
The American Horror Story: Roanoke finale airs Wednesday at 10 pm EDT on FX. The episode can also be watched online via FX Now. The promo for the episode shows Lee getting ready for trial for murdering Mason and Lana Winters interviewing Lee.
Watch the trailer for the episode below: