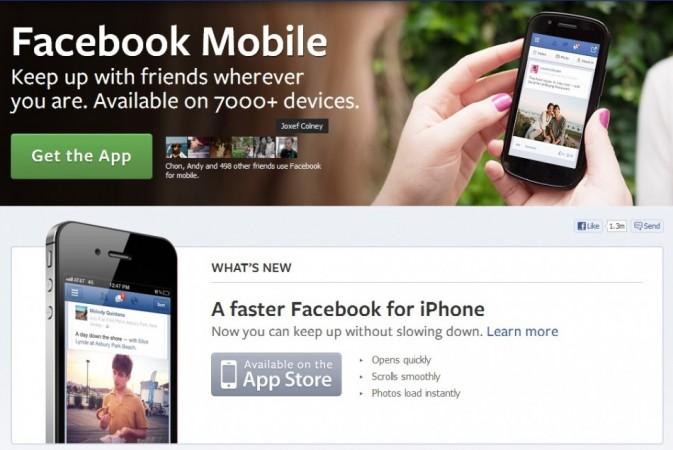 Most popular social networking site Facebook released a new app for iPhone and iPad on Thursday, with an aim to make users access the site faster and easier.
"We just released a new Facebook app for iPhone and iPad and it's a lot faster. Our team completely rewrote it from the ground up to focus on speed. It's a big step forward," wrote Mark Zuckerberg, founder of Facebook.
The app for a faster Facebook on iPhone and iPad can be downloaded from this link http://www.facebook.com/mobile.
Specially designed for iPhone and iPad, the new app operates much faster than the old version. It also enables the users to like comments on photos, which is not available in the old version.
Version 5.0 lets the users scroll through news feed and share updates, photos and videos faster. The new banner also lets users tap to quickly see more stories and there is no need to refresh the post.
However, the new app is compatible only with iPhone, iPod touch and iPad, and requires iOS 4.3.
The apps look nearly identical to their predecessors. The main difference is that most of their old Web-based code has been replaced with the native programming code used for iOS, Apple's mobile operating system, reported The New York Times.
The other changes are subtle but significant. The code from Facebook's stand-alone Camera and Messenger apps has been tucked into the Facebook app, replacing the older photo and messaging tools. That makes these tools look and act a bit different, but most importantly, messaging and posting photos are much zippier, added the publication.