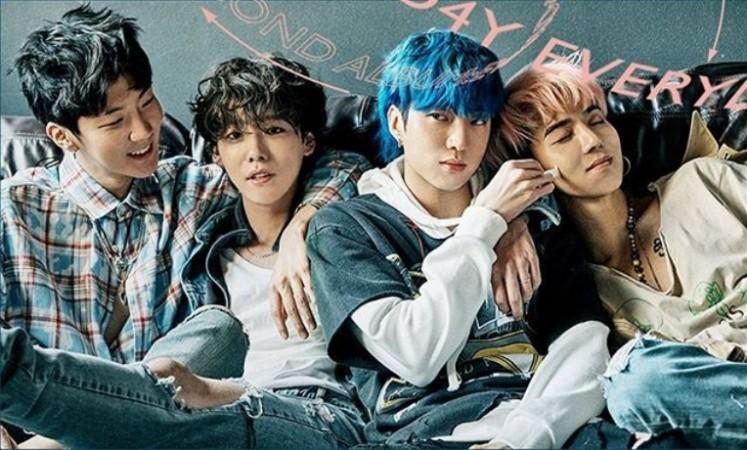 South Korean K-pop group Winner released Wednesday, April 4, its second full-length studio album titled Everyday. It's been four years since it released its first album 2014 S/S under record label YG Entertainment.
Winner's new album Everyday has 12 tracks: Everyday, Air, Hello, Turn Off the Light, La La, For, We Were, Luxury, Movie Star, Special Night, Raining, and Have a Good Day. It's a mix of music from various genres, including hip-hop and ballad.
The title track of the new album Everyday, called Everyday, was in the No 1 spot on most music-streaming charts Thursday, a day after it was released, according to a Yonhap News Agency report.
It said the title track "conquered real-time charts of seven streaming services, including Melon, Genie, Bugs Music, Mnet and Naver Music." The report went on to say that the album "dominated Apple iTunes album charts in 18 regions, including Brazil, Chile, Hong Kong, Macao, Mexico and Thailand."
It is not known why the boy band used the number "4" instead of the letter "A" in the name of the album Everyday, though they said it was done for a special reason.
Seungyoon of Winner told reporters the band was excited to release a new full-length album with songs belonging to different musical styles and that the band-members were hoping the fans would like them.
Winner originally consisted of five members -- Jinwoo, Seunghoon, Taehyun, Mino, and Seungyoon -- when it was formed by YG Entertainment in 2013 but Taehyun left the group in 2016.