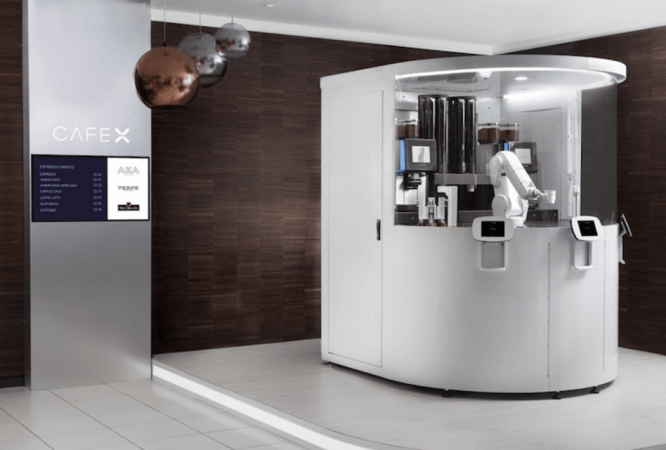 Is the future already here? At a coffee shop in San Francisco – the new Café X – robots are changing the way of the world.
The automated coffee shop is at the forefront of efficiency while serving customers the perfect blend of coffee. It is an ideal choice for those who are on the run, not so much for those who are looking for a friendly chat to go with your expresso.
Café X is a self-assisted kiosk in San Francisco's Metreon mall and lets customers place an order through a touchpad or through a dedicated app. The robot in the form of a six-axis arm by Mitsubishi, takes the order, grabs a cup and gets your drink ready in less than a minute. Your order is then pushed out of a tiny hydraulic pedestal just near the kiosk's touchpad.
According to the Wall Street Journal, which rated the coffee's taste a solid A, an ounce of a robot-made latte costs just $2.95, which is cheaper than the short one you get at the Starbucks.
The recipes can be tweaked by local vendors to get the signature taste every single time.
"The art part of coffee is the expertise in creating the beverage, not how well you can repeatedly do it," Cafe X founder Henry Hu, says about the new way of coffee making robots. "That is repetition a robot can do."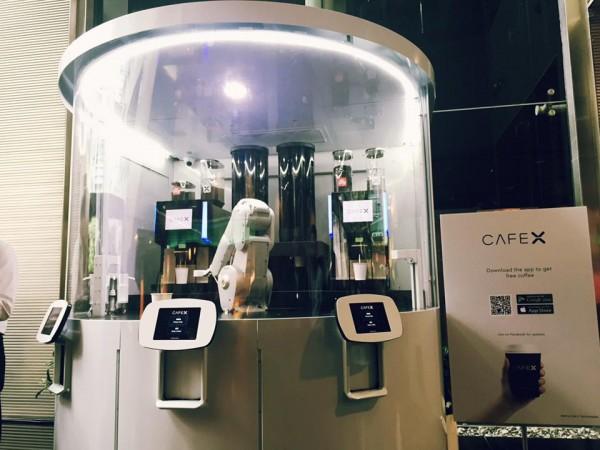 "If you're looking for really good coffee, you often have to wait for a very long time, and if you're in rush, you have to settle for very bad coffee," Hu noted. "We thought that by applying some automation and using mobile for placing orders, it would be possible to have really good coffee, but still really quickly."
There are certain limitations to Café X (some of you might be relieved as the robots are still not ready to take over your job on this front). Trying to get a larger coffee is currently not an option, but the company is working to add sizes in the future, the Fast Company reported. The robots are also not capable of those artistic foam drawings, but hey, they will at least get your name right!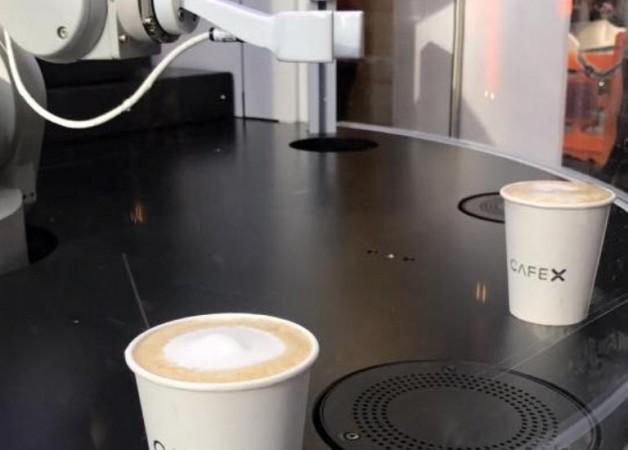 "There are a lot of things we still need them to do, like cleaning and filling," said Hu. "What we don't need them to do is move thousands of cups around. They'll have a more enjoyable job."
Another fascinating feature of Café X is its free replacement if the drink has gone cold. If you place your order and fail to collect it after 8 minutes once ready, the drink gets dumped. Who likes a lukewarm coffee after all?
Café X was first launched in Hong Kong and the company raised $5 million in venture funding. Currently, the coffee vending machines are available at malls and airports, but the startup is exploring new places to install them at corporate and college campuses.