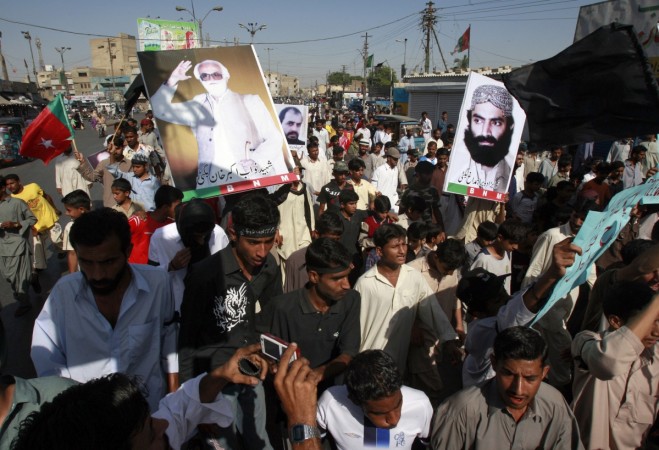 Ever since Prime Minister Narendra Modi, during his Independence Day speech from the ramparts of Red Fort on Monday, Aug. 15, talked of Balochistan, or a few days earlier during the all-party meeting on Kashmir at the end of the monsoon session of Parliament, it has been a hot topic on both sides of the border.
But what is Balochistan? Where is Balochistan?
Here's a glance at what prompted Modi to say about it on Independence Day: "I want to express my gratitude to the people of Balochistan, Gilgit and PoK for the way they whole-heartedly thanked me, the way they expressed gratitude to me.... People of a distant land I haven't even seen....When they thank the Indian prime minister, it's an honour for the 125 crore people of the country."
Geographically, Balochistan is one of the four provinces of Pakistan -- the other three being Punjab, Sindh and Khyber-Pakhtunkhwa -- and is located in its south-western side bordering Iran. It's capital is Quetta, which has of recent seen several terrorist attacks.
Now, at the time when the British were granting the subcontinent freedom, Balochistan declared independence on Aug. 11, 1947, three days before Pakistan was to formally achieve it. However, Mohammed Ali Jinnah first pressured the local monarch to join Pakistan. When he did not relent, Pakistan annexed the region in 1948.
Since then, Balochistan is looking for independence, and has seen several conflicts taking place to that end. It has also since been celebrating its Independence Day.
So why did PM Modi speak on it?
Observers have often compared Balochistan to Jammu and Kashmir. Pakistan has for long said the insurgency in J&K is actually a "freedom movement." It has also shown covert and overt support to the extremist elements there, going so far as to call self-styled Hizbul Mujahideen commander Burhan Wani a "martyr" after he was killed by the Indian Army this year.
However, as history is witness, when India had taken the issue to the United Nations Security Council in 1948, it had asked Pakistan to withdraw from areas it had occupied, after which India would go back from the areas in Jammu and Kashmir where it had presence, and subsequently a plebiscite would decide who J&K would go to. However, Pakistan did not move out, and has since then raised the issue at several global platforms, despite having itself defied the UN body's direction earlier.
Balochistan is one such issue for Pakistan, which it does not want raised at the global platform. And it does not want this even more now, because the allegations now include a kill-and-dump policy, and other atrocities that global human rights bodies are at pains to point out.
By raising the Balochistan issue, Modi is ensuring that Pakistan not only gets a taste of its own medicine -- of what it has been doing by raising the Kashmir issue at the global platform -- but also that Baloch leaders get to raise their voice at the world stage.
Also, the China Pakistan Economic Corridor (CPEC) passes through Balochistan, and is seen by India as an effort by two of its rivals ganging up against it on common ground. With the Balochistan issue -- including Pakistan's atrocities there -- being raised by the Baloch people worldwide, China might want to steer clear of the area, thereby eliminating a big headache for India.