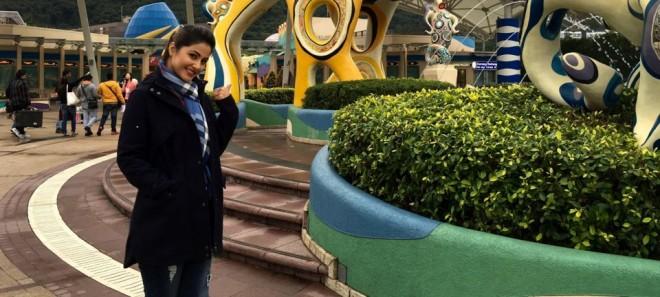 Karan Mehra, who played the role of Naitik on "Yeh Rishta Kya Kehlata Hai" recently, shocked his fans when he announced his exit from the long running show. Karan announced his exit to his fans with an emotional video. His wife Nisha Rawal also shared about Karan's dedication towards his profession on her Facebook page.
Since then, fans of the show have been expressing their disappointment on social media. However, Hina Khan, who plays the role of Akshara on the show, has been trying to explain the show's fans that Karan's exit was his decision and that the show must go on even after a key character takes the exit route.
However, Hina lost her temper when one of the fans on Twitter said that he will never watch the show without Karan. Hina, who is rumoured to not share a good bond with Karan, replied the fan saying that "Ok Mat Dekho.. Who's forcing u to watch.. Ur wish.. Tht shows u never loved Yrkkh.. Sad #loveyrkkh, [sic]" she said.
Talking about the rumours of her strained relation with former co-star Karan, Hina told Bollywood Life: "I don't know who are spreading such stories. As Naitik, he was one of the pillars of the show. We have worked together for seven years and won many awards for Best Jodi. Yes, he would have liked him to continue but he has taken a decision and we respect that."
"It is true that Karan and I weren't friends. However, we are thorough professionals and approach our work with integrity. We worked for such a long time and would have continued working for the years still the show went on," she added.
When asked if she feels that Karan's exit will impact the show's TRPs, Hina said: "Yes, we are worried. We know that his exit will impact the show. We have our fingers crossed. Karan will be missed by all of us."