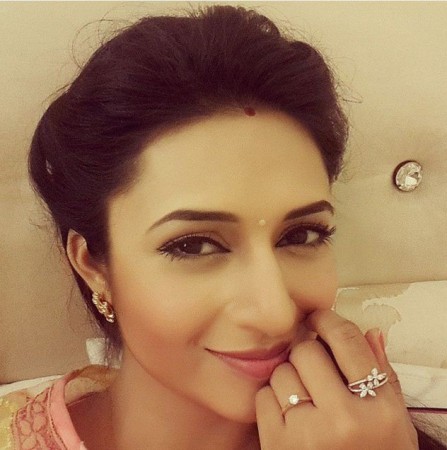 "Yeh Hai Mohabbatein" actress Divyanka Tripathi has been celebrating the love that fans have showered her with, but there was a time when she had to quit social media for fear of being bullied online.
This leading lady had to peel away from Twitter after drawing flak from a follower. "I can recall the days when I was quite active on Twitter and there came a phase when some of them became little harrowing by using in-proper language. I had to quit Twitter when I got too tired of it (sic)," India-forum quoted her as saying.
The TV star reported some of them, but since the tweets could not be deleted, she had to quit. Though active on Instagram, Divyanka hardly visits the micro-blogging site now.
"Now, my Twitter is just an official Twitter handle for me; I don't visit there personally and interact with them there. It's a loss for some other fans though but I can stay away from one social medium when I can't handle all the fans everywhere. I reported a lot of people but nothing happened. We can't even delete the tweets mentioning our IDs on Twitter. That's why I just stopped visiting Twittter," she added.
However, she is not the only one who has had to brave harsh comments on social networking sites. Another "YHM" actress, Mihika Verma complained of receiving sleazy messages on Facebook from a man from Noida.
Although, she did not overstretch the matter by reporting the matter to the police, she warned she would unmask the user's identity if he tried sending improper messages again, using a different account.