Saina Nehwal, who regained the top spot in the latest women's singles ranking released by the Badminton World Federation (BWF), has now defeated 'God' as well.
The Olympic bronze medallist, featured in the new Star Sports advertisement, is seen competing and scoring one point against God.
In the beginning of the ad, Saina is seen reading at a restaurant when golden shuttlecocks are thrown at her thrice. Soon, the promising Badminton player is seen in action, playing against the heavenly powers.
In the background, we can even hear the song: "You wanna challenge me, I will show you what I can. I will finish you.. in a single shot".
The ad, shared by Saina on her social media platforms, received more than 7,000 views within one hour of its release.
However, Saina has now removed the video from social media for some unknown reason.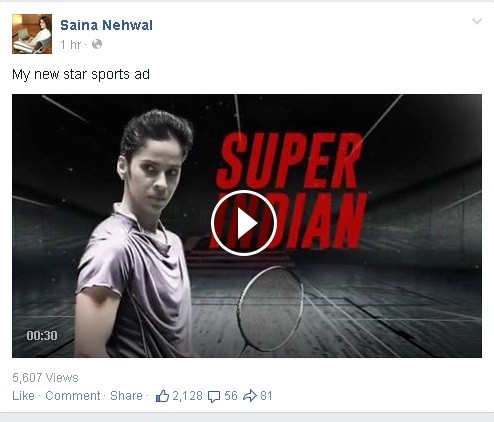 My new star sports ad

Posted by Saina Nehwal on Tuesday, 26 May 2015