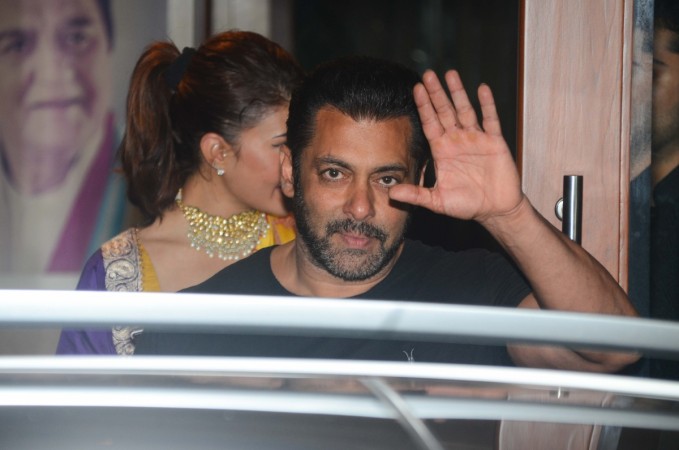 Salman Khan has a crazy fan-following across the globe, but there are some who know no boundaries for their love for the superstar.
In one such incident, which took place a few days ago, a female fan of Salman barged into the actor's Galaxy Apartments armed with industrial iron skewers.
According to a SpotboyE report, the incident took place when one of the two security guards of the building was on a break and the other was fairly new to his job and was unable to stop the woman. Before he could react, she ran towards the terrace of the building while banging the Race 3 actor's door on the way. Upon reaching the terrace, she started screaming "Salman is my husband."
To make matter worse, the fan-girl armed with skewers, threatened to kill herself. Apparently, fire brigade was called to control the situation.
While this incident is quite scary, another act of a Shah Rukh Khan fan will surely leave you in disbelief.
In a recent interview with The Independent, the UK based newspaper, Shah Rukh revealed how a fan stripped and took a bath in his swimming pool. "Once a fan of mine entered the house and took off his clothes. Before anyone could understand anything, he jumped into the swimming pool. When the security guards approached him, he told them that he just wanted to take a bath in that water, where Shah Rukh Khan bathed. He neither wanted to meet me nor wanted an autograph, just wanted to take bath in that water," he was quoted as saying.
Last week, Sanjay Dutt was overwhelmed after knowing that a 62-year-old fan willed all her valuables to the actor. The fan identified as Nishi Harishchandra Tripathi was a huge fan of the actor and gave away all her belongings to him before her death.
Speaking to Mumbai Mirror, Sanjay said: "I will not be claiming anything. I did not know Nishi and I am very overwhelmed by the entire incident to speak about it." The 58-year-old star was said to have had initiated the procedure to get the belongings transferred to the fan's family.
"We have communicated that Sanjay Dutt will be seeking no claim on the belongings and will adhere to any legal proceedings necessary to transfer the valuables back to the family," Sanjay's attorney said.