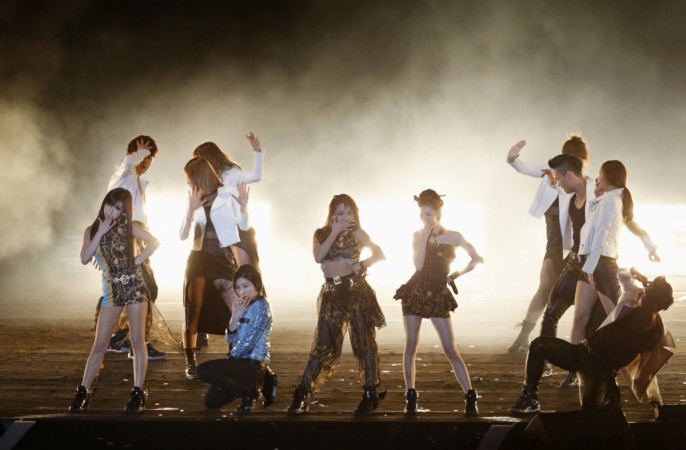 Among the many entertainment companies in South Korea, YG Entertainment is known for recognising talent and pushing the boundaries of art and creativity. After managing several talented K-pop bands such as BIGBANG, WINNER and 2NE1, the company will introduce a new girl group soon.
According to the latest reports, YG Entertainment's CEO Yang Hyun Suk is in the process of meeting several music video directors in connection to the new girl group's debut. A YG representative told OSEN that the company is in its final stage of preparations and added that the new band will debut in July.
Soompi quoted the representative as saying, "The member lineup was decided a long time ago. The fact that Yang Hyun Suk is preparing the music video means that their debut song has already been recorded."
It is still unclear who will be part of the new girl group, but speculations are rife that Moon Suah (Sua), the Korean rapper who appeared on "Unpretty Rapstar" and Kim Jisoo, who made her foray in the KBS drama, "Producer," might be part of YG Entertainment's new band, according to another Soompi article.
This is the company's second all girl group after 2NE1, which was formed seven years ago. YG Entertainment, known for introducing artists such as CL, has often challenged female stereotypes in a society where women are often infantilised and expected to confine to norms of elegance, grace and beauty.
In fact, CL aka Lee Chae-rin, band member of 2NE1, is credited with the title "the baddest female" after she released a song titled the same. Its music video is a gritty montage of swagger, exuding confidence and uniqueness. CL has since become a symbol of freedom for many female fans.
YG Entertainment's CEO told OSEN earlier that the new girl group will exceed the public's expectations of beauty. However, it remains to be seen if the company will introduce newer and more unique female leaders that the K-pop scene badly needs.
Related
Taeyang turns 28: Fun facts, rare pictures of the BIGBANG member
Min Hyo Rin talks about relationship with BIGBANG member Taeyang, says she broke up with him earlier