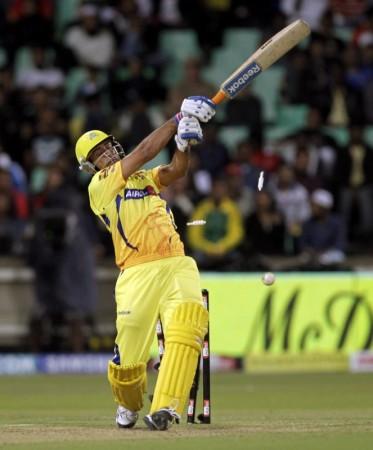 The spot-fixing scandal around the Indian Premier League (IPL) almost derailed the final match of the recently concluded season. But the Indian cricket team and Chennai Super Kings (CSK) captain Mahendra Singh Dhoni has not uttered even a word all these while, inviting criticism for not opening up on the issue as head of the team.
IPL was hit by the spot-fixing scandal after Delhi police arrested three Rajasthan Royals players and many bookies, including CSK Team Principal, Gurunath Meiyappan.
MS Dhoni was pestered with questions related to the spot-fixing at the press conference ahead of the Champions Trophy next week, but he didn't say a word on it, disappointing experts who were expecting him to come out of the cocoon and share his opinion.
"I am terribly disappointed with Dhoni. Now if Dhoni had even moderately expressed his opinion on what happened, do you think they were going to sack him? Do you think the cricket loving public of India would have stood for it. I am very disappointed with the Indian captain as well as the others. The time has come to ask the BCCI President to resign. The time has come to break through the silence and the issue must be forced," N Ram, the former Editor-in-Chief of The Hindu, told a television channel.
"I think he could have just been diplomatically correct. I think he is going to regret this press conference when he leaves cricket because he could have really handled it in a better way," former cricketer Maninder Singh also said.
Dhoni even skipped the press conference ahead of the IPL final against Mumbai Indians in view of the spot-fixing scandal.
CSK has been in news ever since its team principal and son-in-law of BCCI chief N Srinivasan, Gurunath Meiyappan, was arrested for his alleged involvement in the betting scandal.
Former IPL Chairman Lalit Modi had earlier told a news channel that Sreenivasan should resign and CSK be scrapped to maintain credibility and integrity of the game of cricket.