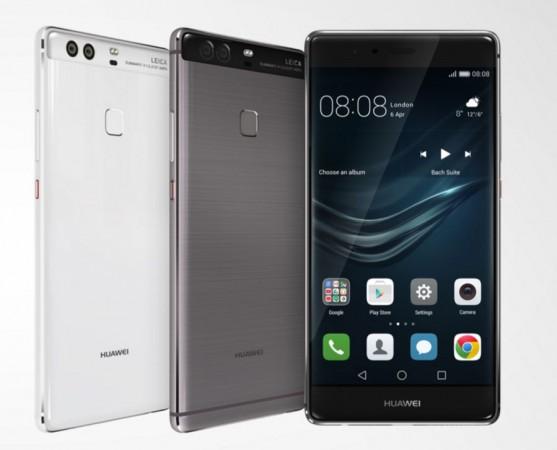 Huawei will soon join the league of smartphone brands such as HTC, Motorola, Sony and Samsung, by bringing the latest Android Nougat update to its smartphone.
Although it won't be the first Huawei smartphone to receive Google's latest mobile OS, it will be just as important. Huawei P8 Lite 2017 edition was launched with Android 7.0 Nougat and the biggest highlight of the new software was its custom EMUI 5.0. Now, this update is arriving for other mid-range smartphones, leaked software update roadmap suggests.
If you have one of the following devices, Honor 6X, Honor Note 8, Huawei Nova, and Huawei G9 Plus, then you are in luck. These smartphones are next in line to get Android Nougat-based EMUI 5.0. According to the Playfuldroid, Huawei Nova will be the first one to get the new software in March, followed by Huawei Note 8 and G9 Plus in April. Finally, the Honor 6X will be updated in May.
While that's the case for mid-range phones, Huawei will make owners of its premium models P9 and P9 Plus extremely happy as both phones are expected to get Android Nougat update sometime this month. The P9 and P9 Plus smartphones have been a resounding success in the home market as well as in the international turfs. The dual-lens camera has been the USP for both phones.
Why is Android 7.0 Nougat-based EMUI 5.0 so important?
Well, if you haven't been paying attention, EMUI 5.0 custom ROM brings a series of new features and improvements to existing ones. Firstly, the interface will receive a major overhaul compared to the EMUI 4.1, complete with new notification shade, recent apps layout, new app drawer and more.
According to the company, EMUI 5.0 ensures users can activate most of the main functions with just two or three clicks. The integrated machine learning feature in the new ROM will track the apps usage patterns and enhance functionality. This will improve performance as well as battery life of your smartphone.
With the new OS, you can lock individual apps such as WhatsApp and Facebook and also use App Twin to login to a single app with two different accounts, both at the same time. This feature is similar to the third-party app Parallel Space. Well, you don't need that anymore.