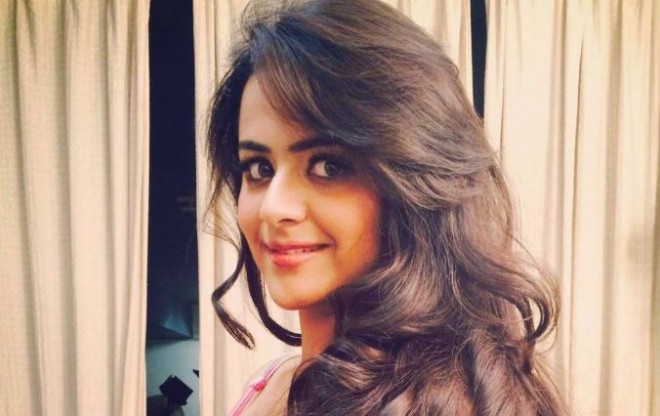 Television actress Anuja Sathe, who plays the lead role of Dharaa on "Tamanna," recently approached "Diya Aur Baati Hum" actress Prachi Tehlan aka Arzoo at the Star Parivaar Awards 2016 to seek some advice.
"Tamanna" revolves around an aspiring woman cricketer Dharaa, and Anuja took some tips from Prachi, who is a national-level netball and basketball player. She was the captain of the Indian Netball Team in the 2010 Commonwealth Games before turning into an actress.
Anuja had a great time speaking to Prachi, who shared some amazing stories of sportsmen. The "Tamanna" actress is now willing to incorporate Prachi's tips in her show. "I have been asking and meeting with a lot of people to get inspiration for the role. Both Prachi and I had a great time at the awards. Being our first Star Parivaar Awards we both almost instantly hit it off. Prachi has already been part of team India so has some really great stories to tell. She told me things that I am actually going to incorporate in the show," Indo-Asian News Service (IANS) quoted Anuja as saying.
In other news, "Tamanna" recently hit headlines when there were rumours that legendary cricketer Sachin Tendulkar might make an appearance on the daily show. Anuja was also excited to share screen space with Tendulkar. However, the show's producers later clarified that the information was incorrect and that it was a miscommunication from their side.
On the other hand, "Diya Aur Baati Hum" will soon see Sandhya (Deepika Singh) trying to convince people not to encourage supernatural beliefs. In the upcoming episodes, Sandhya's son Ved (Devyansh Tapuriah) will be seen lost in a dense jungle, and sensing danger, Sandhya will rush to the spot to save him. However, the protagonist will be shocked to find Ved caught in a mysterious cobweb.