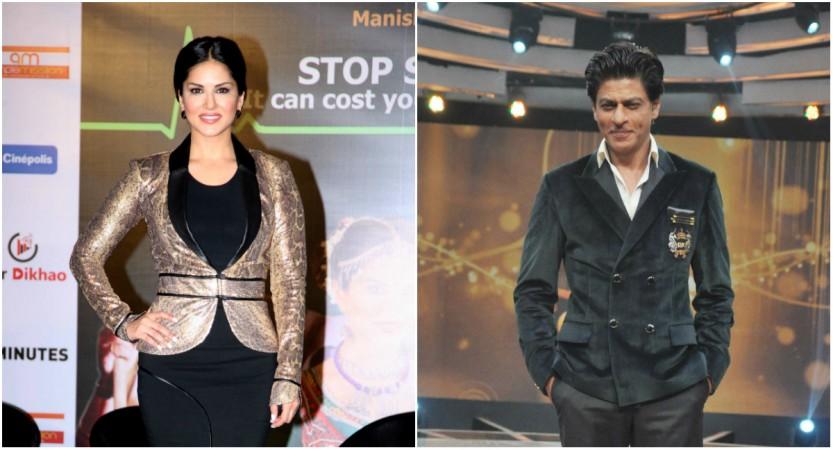 Sunny Leone said working with Shah Rukh Khan in "Raees" was overwhelming, but she also revealed that she had annoyed him with her "thank yous." The actress will be seen wooing the superstar in a special number.
"He is great company to work with. And obviously you all have probably met him. So you know how nice he is. It was very emotional, the first shot I saw of both me and him on the same screen together. After that first shot, I went up to him and said 'Thank You'," she told BollywoodLife.
Sunny confessed that she thanked SRK too many times and may have annoyed the actor in the process. But she justifies it by saying what else can one say.
"I was the happiest ever. To see myself and Shah Rukh on the screen, in one frame, that was... the first time I saw, the first shot, it was very emotional for me. I was like 'I have make up on, control your emotions'," the Press Trust of India quoted the actress as saying.
In other news, the song Sunny is a part of needed her to look toned and fit, for which she worked out with Shah Rukh's personal trainer Prashant Sawant. Ahead of the shoot, Prashant told the Mumbai Mirror that a lot of her regime included functional TRX and that she had to be on a high protein diet.
Directed by Rahul Dholakia, "Raees" was scheduled to open in theatres on the same day as "Sultan," but sources say SRK has re-scheduled his film's release. The new date is yet to be announced.