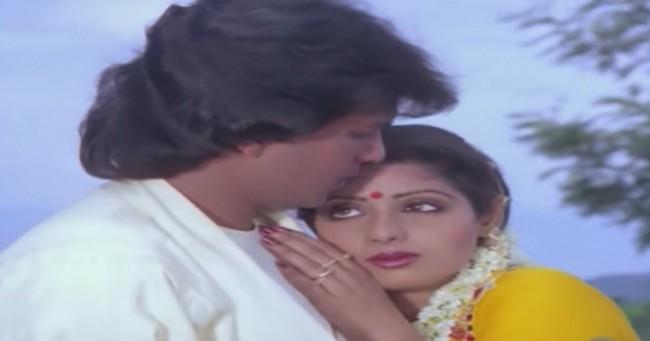 Sridevi and Mithun Chakraborty's reported secret marriage back in the 1980s is not a new thing, but one report now said that the actress had once tied rakhi on current husband Boney Kapoor's wrist to prove her loyalty towards Mithun.
Sridevi and Mithun apparently had an affair as the duo fell in love during the making of Jaag Utha Insaan in 1984. Mithun was already married to Yogeeta Bali, and thus things had reportedly turned nasty.
Reports say that in spite of being married, Mithun had tied the knot with Sridevi in 1985. Following the wedding, his first wife Yogeeta had reportedly tried to commit suicide. Sridevi wanted Mithun to get divorced from his first wife, but that never happened. Mithun and Sridevi later reportedly decided to get separated.
Now, a report in Pinkvilla claims that while Boney always had interest in Sridevi, the latter had tied a rakhi on his wrist to ease Mithun from insecurities. The report said that Boney's first wife Mona Kapoor had confirmed this incident during an interview.


Eventually, Mithun stayed back with Yogeeta, and Sridevi got married to Boney. Well, this certainly was one of the most controversial love affairs in the history of Bollywood. Nonetheless, both Mithun and Sridevi have denied the affair and the subsequent brief wedding.
Sridevi passed away on February 24, 2018 late night due to a cariac arrest. She died while attending a family wedding in Dubai. He sudden demise left the entire nation shocked and saddened.