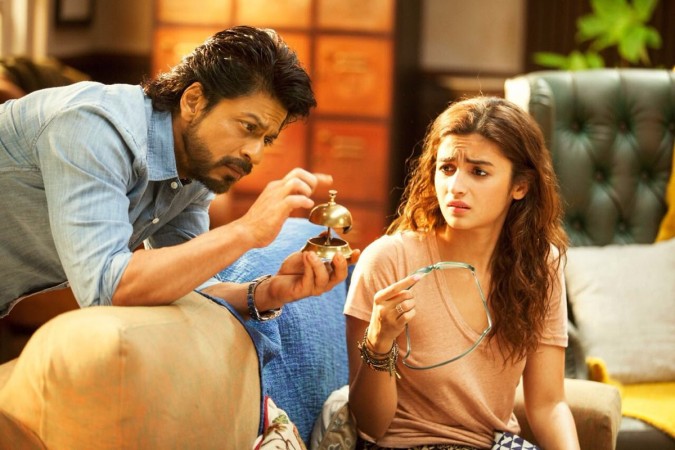 Shah Rukh Khan and Alia Bhatt's unusual chemistry in Dear Zindagi has received thumbs up from the viewers and looks like the duo may pair up for another movie.
SRK played the character of a psychiatrist in Dear Zindagi and Alia was seen as an aspiring film-maker. While many were sceptical about their chemistry to work due to the age difference, the duo proved them wrong.
Now, Shah Rukh said that he is willing to work with Alia in more films. "I am old now. I would love to do at least a couple of films with Alia because I find it very satisfying as an actor, as a person and as a friend now. I also feel that the story should be such and we should be able to figure this out, that age is not even a consideration," Filmfare quoted Shah Rukh as saying.
The superstar also talked about people who had thought Shah Rukh would appear like a child molester in Dear Zindagi. "There were many people who said, 'Oh my God, you two are actually doing a film together, you don't suit. It's about an older man and a younger woman. There was someone who even said, 'You sound like a child molester in the film.' Come on," SRK told the publication.
Alike Shah Rukh, Alia too wants to do another movie with King Khan and they have some ideas in mind as well. "We have discussed a few nice story ideas here. Let's see if they work out. We don't want to talk about it right now," Alia said.
Directed by Gauri Shinde, Dear Zindagi had opened up with excellent figures at the box office. It has become one of the biggest opening weekend grossers of this year.