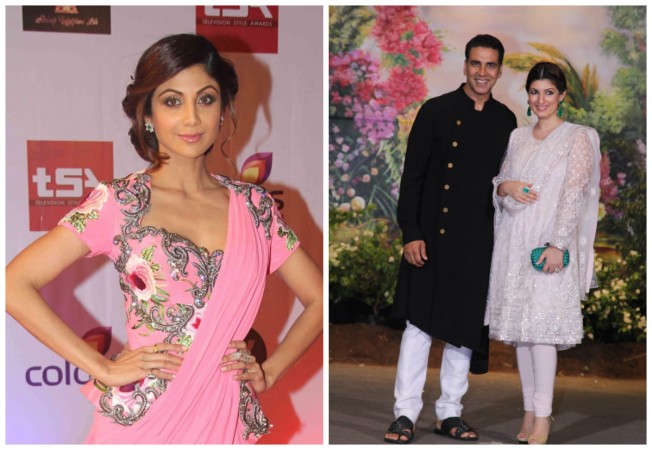 Akshay Kumar and Shilpa Shetty are now happily married to their respective spouses, but there was a time when the actress had accused the Khiladi star of cheating on her for Twinkle Khanna.
In an old interview in 2000, Shilpa had made a series of allegations on Akshay saying that he had "used" and "dropped" her after getting Twinkle, who is his current wife.
"I never imagined that he could two-time me, and that too all along our relationship. Akshay Kumar used me and conveniently dropped me after he found someone else. The only person, I was upset with, was him. But I am sure he will get it all back. It's not easy to forget the past so soon, but I am glad I have had the strength to move on. Today, he is a forgotten chapter as far as I am concerned. I will never work with him again," Shilpa had said.
She had also said that she had no issues with Twinkle, and it was Akshay who cheated on her. Their breakup happened during the making of Dhadkan, and the actress said that she managed to finish the shoot because she did not want to cause trouble for the producers.
"When you love someone and all along, don't realise that you are being taken for a ride, it can be very annoying. I wanted our film to get over and be released so that it wouldn't come in the way of my producers. I couldn't harass them just because my personal life was turning into shambles. So, I decided to wait till Dhadkan was done with," she had added. However, the Padman actor had denied all the allegations.
Nonetheless, both Akshay and Shilpa have now left the past behind. While the handsome hunk has two kids from Twinkle, Shilpa is enjoying her life with her businessman husband Raj Kundra and her son.