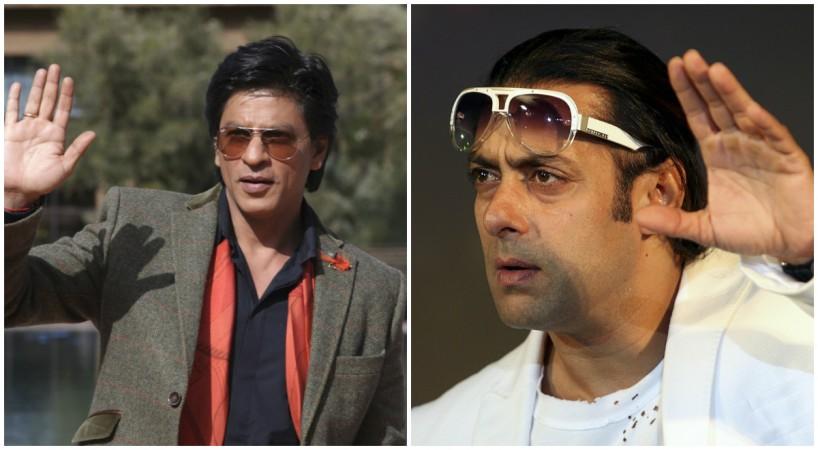 Shah Rukh Khan, who claims to be in a happy space, now that "Happy New Year" has already been declared a hit, thanked arch rival Salman Khan for promoting his latest release on his high-voltage reality show "Bigg Boss 8".
"I think it's extremely gracious of him to have done that. I thank him from the bottom of my heart because it also takes away from the fact that when people talk about issues between actors (it proves that) we don't have any issues," PTI quoted the superstar.
While, Salman spoke of his estranged friend in a funny manner, SRK took it in the right spirit and acknowledged his efforts. The "HNY" actor also said that Salman usually loves the madness of his movies. "He has been very encouraging and he loves the madness of our movies."
At the launch of the controversial TV show, Salman had expressed his interest in promoting SRK's film on the show. "Yes, Happy New Year promotions will happen on Bigg Boss why will they not come? It is their decision and the PR activity has already started here," The Times of India quoted him.
But, after the "HNY" team failed to make it to "BB8" there were reports that it was given a miss on purpose. However, Shah Rukh at his film's music launch had made it clear that it's the marketing team who decides on promotional strategies and if time permits, they would definitely go for it.
"That will be decided by the marketing team. But given an opportunity and if everything permits, I would definitely go for that. It is very gracious of Salman bhai and 'Bigg Boss' that they have thought of me," PTI quoted the badshah.
Shah Rukh will be next seen in Maneesh Sharma's "Fan" and Rahul Dholakia's "Raaes" with Farhan Akhtar.