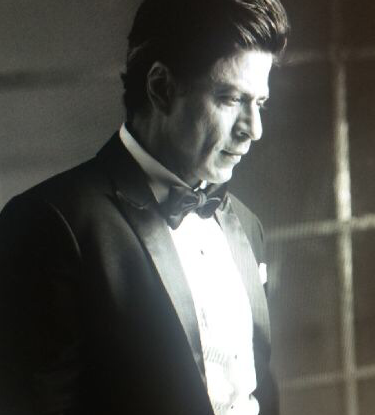 Unlike many Bollywood actors, megastar Amitabh Bachchan and Shah Rukh Khan, with an immensely huge fan-base, have sensed the importance of connecting with their fans and hence are highly active on the social media.
While Big B updates his fans through his blogs, Khan, is known to pour his heart out on his Twitter handle and never shies away from expressing his feelings of joy and success.
But, recently, a Twitter follower tried giving Khan some lessons on film-making, which irked the superstar. Khan was quick to reply: "And God save me from people who tell me how films are made. I kinda know it cos I have done a few myself. Idiots!!!"
However, things went worse on Friday, when SRK came across some abusive remarks against him on the micro-blogging site.
Angry Khan, took to his Twitter account to smash the supposed fan:
Saw som dirty crap on my TL.Beh@&%@..Madar@&@ etc.Obviously u don't hav balls in ur pockets or elsewhere.So r u just excited to be on my TL?

— Shah Rukh Khan (@iamsrk) March 20, 2015
However, soon after the angry post, the actor received some heart-warming support from his die-hard admirers.
Such incidents are rare for the otherwise cool and composed superstar and can never jitter him from connecting with his admirers. Khan is often seen updating his fans about his upcoming films and even clarifies some of the rumours surrounding the projects as well.
The "Happy New Year" actor, who is currently working on Maneesh Sharma's "Fan" and soon to start with Rohit Shetty's "Dilwale" along with Kajol, clarified in his tweet.
And the number 17 where has this come from in one press con I did?! 17 stars In Rohit's film & I am 17 yrs old in Fan...both not true. — Shah Rukh Khan (@iamsrk) February 27, 2015
That's not all, those who follow the superstar, must be familiar with the strong bond between SRK and his children. The dotting father never fails to share his precious moments with his "Trimurti".
"My lil one says "papa...sit...Tod Diya...I love you & Bas Ho Gaya," I think maybe we don't need more words than this to get thru life..." tweeted SRK.
The long and short of it....truth has a beauty if it's own. pic.twitter.com/gijWSze7qC

— Shah Rukh Khan (@iamsrk) February 15, 2015
"As I always say losing is not an option...so I hav decided not to lose my temper, my faith & at no cost lose my ability to make others smile"
48 hrs of uninterrupted unadulterated unconditional love with my Trimurti. No place I'd rather be than holding u three. Aryan Suhana AbRam — Shah Rukh Khan (@iamsrk) December 30, 2014