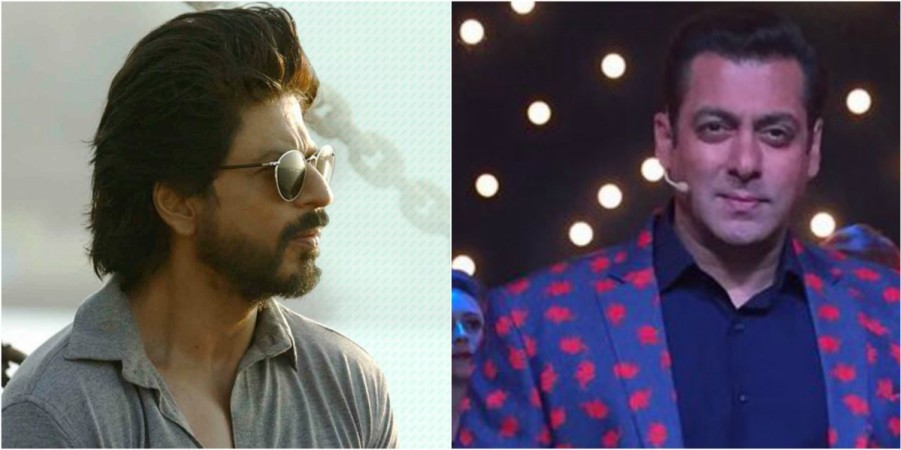 Remember the scene wherein Aman Mathur (Shah Rukh Khan) confesses to being in love with Naina Catherine Kapoor (Preity Zinta) and later tells his mother (Reema Lagoo) that it was okay for her to not know because he is going to die soon and nothing will ever come out of the few-month-long relationship? Cannot imagine anyone else emote as better as he did, but turns out the part — Kal Ho Naa Ho — almost went to Salman Khan when SRK had to bow out of the project because of his severe back injury.
Director Nikkhil Advani told Samar Khan, co-author of SRK 25 Years of a Life book, that after a few sequences into KHNH, Shah Rukh said he will have to undergo a back surgery and therefore working on the film wouldn't be possible.
"Shah Rukh called Karan Johar from Germany and told him that his back surgery was more serious than he had thought and was not going to be able to do anything for the next 6-7 months. He told us that he was going to talk to Salman to do the film in his place," Advani told Samar.
Advani and producer Karan Johar rejected SRK's idea of having him replaced because the story was written keeping him in mind and that no one can do it better. "Only he could have said the dialogues the way he did. So we postponed the film for 9 months, till he could come back and resume shooting," Advani has been quoted in the book as saying.
A few days ago, SRK was nostalgic about the film having completed thirteen years of release. He tweeted: "Flying from NY the city of KHNH 30,000 ft in air. 13 yrs later Dr. Love aka Aman & Jehangir still wanting girls to smile. #KHNH #DearZindagi."