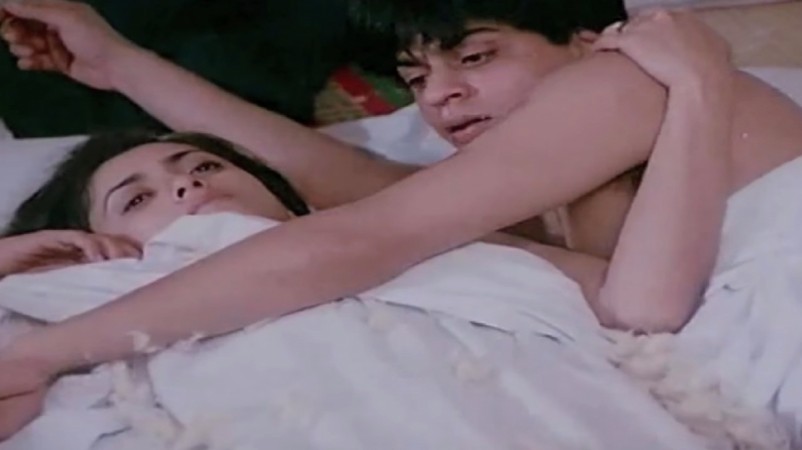 As we all know, Shah Rukh Khan is one of the humblest celebrities in Bollywood, who rarely disappoints his fans.
King Khan is generally every journalist's delight: He treats with utter respect.
However, SRK had an unfortunate incident with a journalist in the past, as described in Anupama Chopra's book King of Bollywood: Shah Rukh Khan and the Seductive World of Indian Cinema, that stands out.
Apparently, a magazine published an article alleging that the superstar — then an actor — was asked to spend a night with his co-star by his film's director.
It all happened in 1992 when Shah Rukh Khan shot a highly explicit love-making scene with co-star Deepa Sahi in Maya Memsaab (1993).
The movie was directed by Ketan Mehta, who was married to Deepa at the time.
Cine Blitz, a popular Bollywood magazine, published a story which said Ketan Mehta asked his wife Deepa to spend a night with Shah Rukh Khan at a suburban hotel to break the tension between them, considering the intensity of the scene.
The article further stated that SRK and Deepa readily agreed to director's demand and shot the scene the next day in the presence of only Ketan Mehta and the cinematographer.
While the story was quite malicious even by today's standards, it didn't mention the name of the jourbnalist.
The intimate scene had surfaced online in 2008 and created a lot of furore.
Shah Rukh Khan, fuming after reading the article, happened to bump into Cine Blitz journalist Keith D'Costa at an event. The superstar apparently verbally abused the journalist, assuming it was he who wrote the article.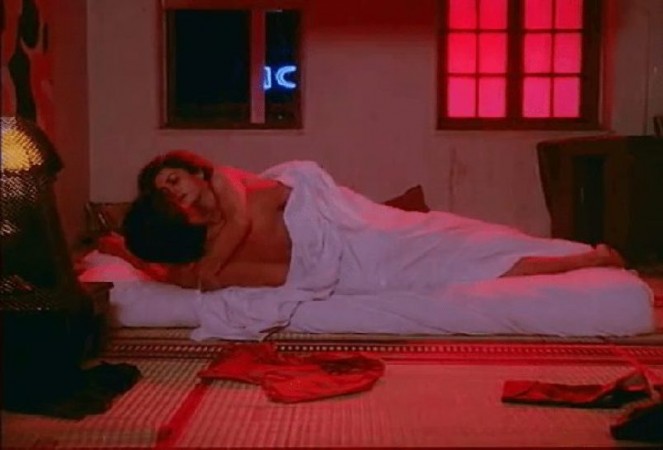 But he didn't there. SRK subsequently called Keith at his house and threatened to go there and beat him up. And to the journalist's surprise, Shah Rukh Khan actually ended up at his doorsteps and even hurled abuses at him in front of his parents, and also threatened to castrate him!
The journalist was so frightened by SRK's unusual behaviour that he felt the superstar was possessed and was quite sure he might hurt him. He filed a police complaint against SRK on the advice of his publication's editor, but King Khan continued to threaten him.
He lodged another complaint asking for police protection. The following day, Shah Rukh Khan was arrested from Film City and taken to the Bandra Police Station.
However, SRK was not jailed at that time since he already became a star by then. A few cops even took his autograph.
SRK requested them to make a phone call, and he called Keith and said: "I'm in jail but I'll come f*** you." And he apparently said this in front of the policemen!
His close friend Chikki Pandey reportedly got him out on bail at around 11:30 pm.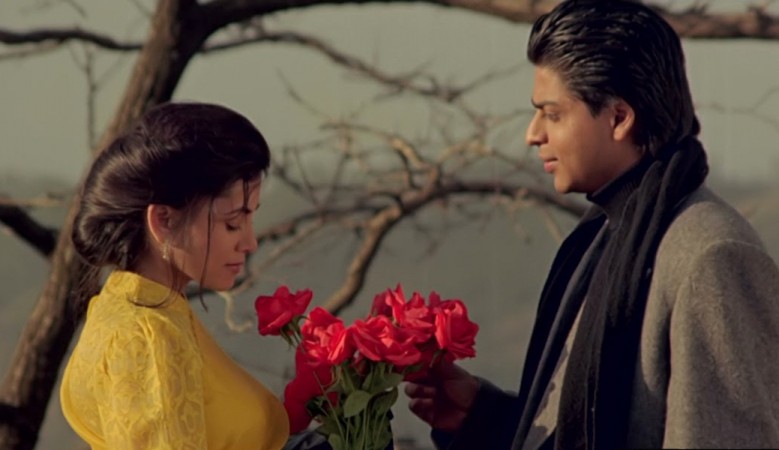 Two years later, Shah Rukh Khan realised that whatever he did to the journalist was wrong when another Cine Blitz journalist named Virginia Vacha convinced him that the slanderous article was not written by Keith.
SRK called Keith and profusely apologised to him and his parents for his behaviour. He did exclusive photoshoots and interviews with Cine Blitz thereafter.
Anupama Chopra, however, didn't reveal who wrote the shocking article.
The explicit scene was reportedly removed from the final cut by the censor board.