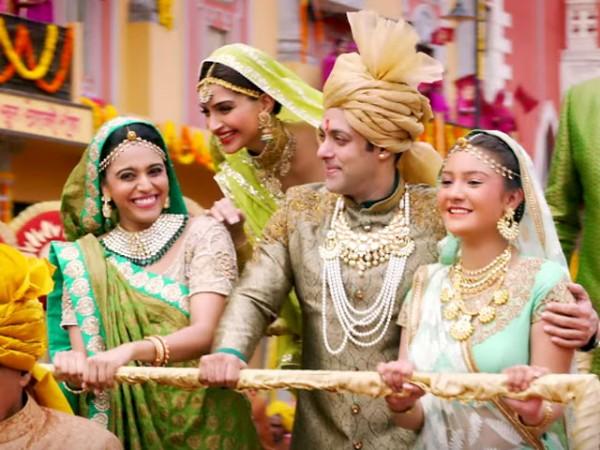 Melbourne-based mother Vandana Gulati wrote an open letter to Salman Khan thanking him and his film "Prem Ratan Dhan Payo" for helping her 5-year-old daughter Ryka, a cancer survivor, appreciate the goodness that India has to offer. The little girl was diagnosed with Acute Lymphoblastic Leukaemia (ALL) while on a family trip to the country late 2013.
Undergoing treatment at New Delhi's Sir Ganga Ram Hospital, Ryka insisted that she be taken back to Australia. After spending a month-and-a-half at the Royal Children's Hospital, Melbourne, she returned home and began rejecting everything that was remotely related to India — music, TV shows and even movies. She even quit talking to people (from India) on the phone.
All the negativity disappeared the day Ryka agreed to watch "Prem Ratan Dhan Payo." "That one movie changed everything. You changed the way Ryka felt about India. She fell in love with you in the movie. Since that day, your movies, videos and songs, is all that Ryka likes to watch on her tablet," the mother wrote in the letter.
Ryka is so taken by the superstar that she wanted him to wish her on her fifth birthday, which was on April 29. "You have not only been a positive reinforcement in Ryka's life but also the reason behind Ryka accepting her Indian roots. Today, while I am writing this open letter to you, Ryka is practising her dance moves on the title song of your movie, 'Prem Ratan Dhan Payo.' She plans to perform this dance at her birthday party. And did I say the theme of this birthday party is Prem Ratan Dhan Payo?," she further added in the note.
Read the complete letter here.