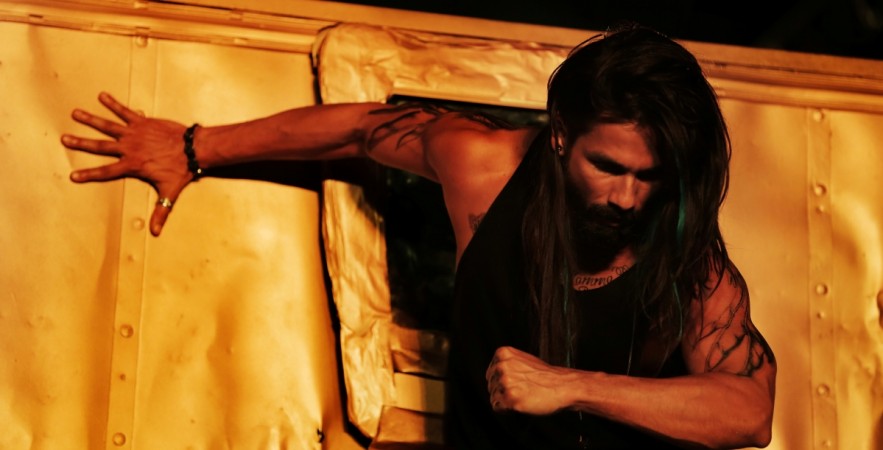 Shahid Kapoor has been receiving applause from all corners for his performance in "Udta Punjab" and the latest to praise the actor is none other than Badminton player Saina Nehwal.
Shahid is a big fan of Saina, and receiving praise from her was very special for the actor. After watching his performance as Tommy Singh in the movie "Udta Punjab," Saina took to Twitter and said: "@shahidkapoor Great work Tommy Singh what a movie loved it #UdtaPunjab [sic]."
Shahid responded: "Hey Saina thanks so much am a big fan so this makes my day [sic]." Amongst so many applauses, this was surely one special appreciation for Shahid. The actor's portrayal of a Punjabi rockstar has won him several accolades, which are still puring in.
Directed by Abhishek Chaubey, "Udta Punjab" also features Alia Bhatt, Kareena Kapoor Khan and Diljit Dosanjh. Shahid played the character of a drug-addicted rockstar, Alia was seen as an aspiring hockey player, Kareena portrayed a doctor and Diljit was seen as a cop.
Although the film has been having a descent run at the box office, "Udta Punjab" was leaked online just two days before its release. The leaked copy was apparently meant for the censor board and it was being speculated that someone from the CBFC office had leaked the film online.
The movie is based on the issue of drug abuse in the state of Punjab and was under controversy after the censor board had asked the makers of the film to make some major cuts that the makers were not ready to accede to. However, the Bombay High Court had then announced its verdict in favour of the makers of the movie and was released accordingly.