Bollywood actress Priyanka Chopra, who is currently seen mostly in Hollywood, has had a string of boyfriends from the Hindi film industry. Recently, the diva bumped into one of her ex-boyfriends and do you know what happened next?
PeeCee's relationship with Harman Baweja and Shahid Kapoor were quite popular. Priyanka is currently in Mumbai and went to Siddharth Anand's house party.
It looks like Siddharth forgot that there's a history between Priyanka and Harman. According to SpotboyE, both of them were invited at the bash and it's quite difficult to avoid anyone at house parties, isn't it?
So, naturally they came face-to-face and had an awkward encounter of Hi-s and Hello-s. It seems Priyanka has maintained a cordial relationship with her exes.
Earlier, the actress had bumped into Harman and Shahid at an award show and had greeted each other warmly. If reports are to be believed, Priyanka ended her relationship with Harman when his charm didn't work on the silver screen.
Later, she dated Shahid and it was reported that in earlier days, Shahid and Harman gave each other a cold shoulder. Then, those two hunks became quite close buddies. This is what we call "moving on".
Meanwhile, all these three celebrities are happy in their own spaces and have left their past far behind. Shahid is happily married to Mira Rajput and has a beautiful daughter Misha. Priyanka has become a global face now. From Hollywood to Bollywood, this lady is ruling the world.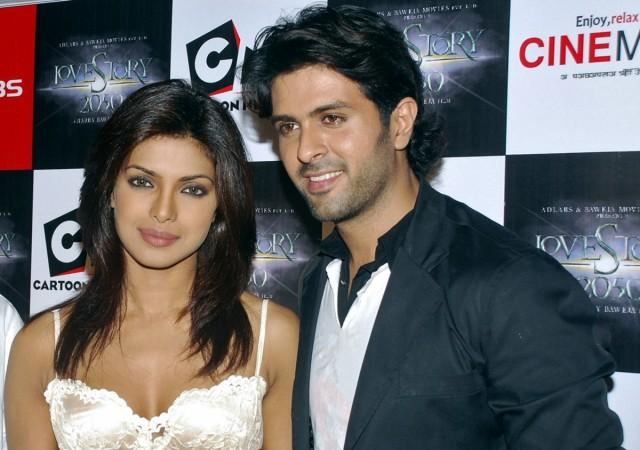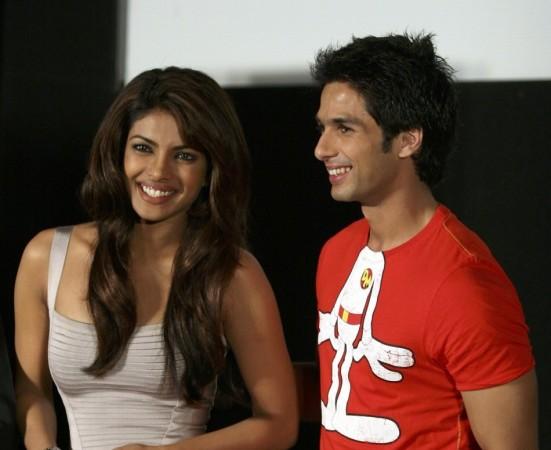 On the other hand, Harman is the actor whose all the four movies had tanked at the box office. He was later involved with Bipasha Basu and was in fact set to get married. But in December 2014, Bips had confirmed that they had broken up.