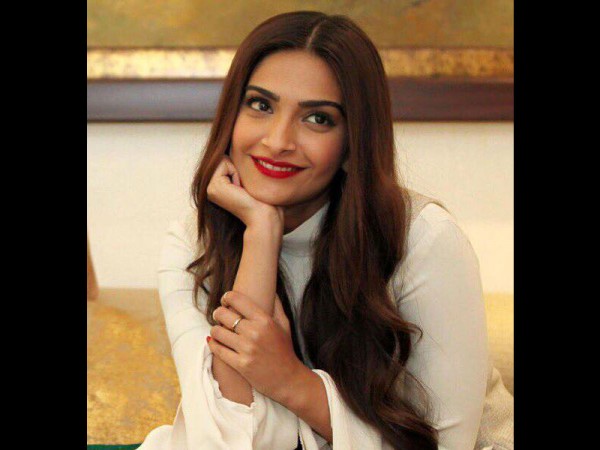 Sonam Kapoor, who will next be seen portraying the brave character of Neerja Bhanot in the film titled "Neerja," once escaped a fatal accident. The actress spoke about an incident that almost killed her but she managed to escape and also saved her friend.
In an interview with DNA, Sonam was asked about the bravest thing she has ever done. The "Neerja" actress spoke about an incident during her teenage days when she saved herself and her designer friend Kunal Rawal.
"I was 15-16 years old and my friend Kunal Rawal and I were driving back from a bowling alley. He had just got his driving license and he was driving the car when the car suddenly stalled. I felt something very bad was going to happen and I told him that we needed to get out of the car right then.
"He was reluctant and I screamed, 'Kunal we need to get out of the car now'. Then the car from his side started burning. His door wasn't opening, so I came out and pulled him out of the car. I don't know where I got this strength from and then the car burst into flames, like in a Rohit Shetty film. I keep telling Kunal that I saved his life, so he better be nice to me," Sonam revealed.
Sonam will play the real-life character of Neerja Bhanot in the biopic. Neerja Bhanot was the flight attendant in Pan Am Flight 73 that was hijacked on Sep. 5, 1986 at Karachi, Pakistan. The 23-year-old braveheart saved as many as 359 lives during the hijack but was shot dead while trying to shield three children from bullets. Later, she was honoured with the Ashok Chakra and was also honoured by governments of Pakistan and USA.
Directed by Ram Madhvani, "Neerja" also features Shabana Azmi as Neerja's mother and will hit screens Feb. 19.