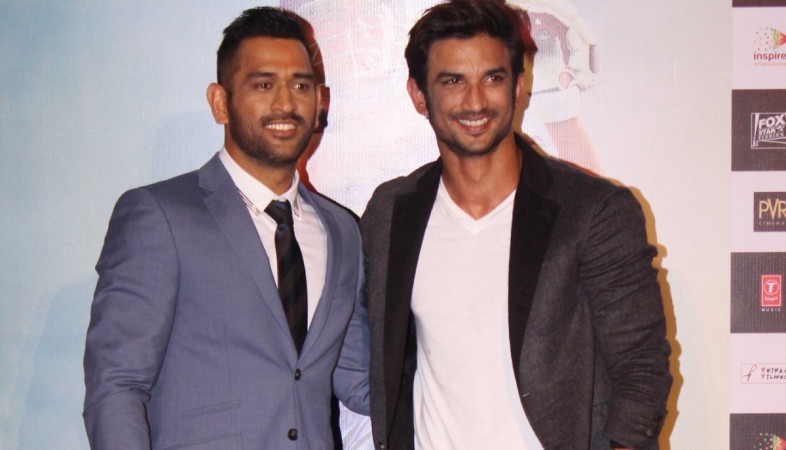 Sushant Singh Rajput, who will portray the character of MS Dhoni in his upcoming biopic, revealed an incident when the Indian Cricket team captain had lost his cool.
Mahendra Singh Dhoni is known for his calm nature, but the actor narrated an incident when he saw the former losing his temper for the first time. Sushant had to do a lot of homework for the movie, titled, "MS Dhoni: The Untold Story," and thus would ask quite a number of questions to the sportsman.
Sushant said that his repeated queries had once made MS Dhoni very irritated. "For the first time, I saw Dhoni losing his cool. The first two to three days, I asked him some questions, and he answered them calmly. Then, he said, you ask lot of questions, let me come back. I was just asking him one question in different ways again and again," Mumbai Mirror quoted Sushant as saying.
MS Dhoni said that talking about his own self used to make him bored and Sushant's repeated questions of the same kind had made him irritated. "Sushant used to ask one question repeatedly, and if he got a similar answer, then he used to believe that I am being honest, and then he used to go to next question. It was a bit awkward initially to speak about yourself. After 15 minutes, you get bored talking about yourself and I was like I need a break, I am going," the skipper told the daily.
The biopic on MS Dhoni has been directed by Neeraj Pandey that will showcase many unknown aspects of the popular cricketer's life. The movie will apparently show Dhoni's then, love-life as well, apart from his struggle to enter the national cricket team.
The trailer of "MS Dhoni: The Untold Story" was released recently and it had received overwhelming response from the viewers. The film is slated to be released on Sep. 30.