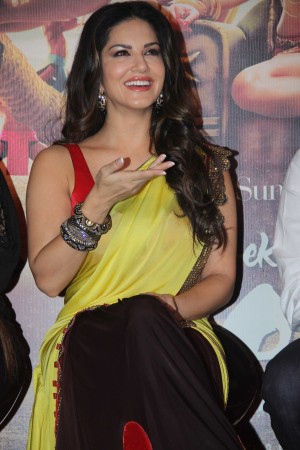 Sunny Leone may be enjoying her Bollywood career to the fullest, but looks like a handful of A-list actors cannot put her past as an adult film star beyond her.
"Many big actors and known faces were approached for the film. They loved the script, but they refused it because Sunny belongs from the porn industry. It was very sad that many actors refused to do this film," director of "Ek Paheli Leela", Bobby Khan, told IANS.
Both Khan and the actress' husband Daniel Webber were left disappointed. While Khan opined that her past is her choice, the significant other said he would come along the next time any actor is approached as he wants them to know that his wife is a professional.
Sunny, on the other hand, is very open about having taken up pornography as a profession. Talking to The Times of India ahead of her debut film "Jism 2", she said she did it with zero shame or guilt.
"People will judge me the way they like. I can't change what I'm or what I did in the past. I can't go from door-to-door asking everyone to delete my past. Not that I am apologetic or ashamed of my past. The key factor is here that I did what I did without any shame or guilt," she explained.
Scheduled to release on 10 April, this musical-thriller also features Jay Bhanushali, Rajneesh Duggal, and Mohit Ahlawat in key roles. Shot across Jodhpur, Mumbai and London, the film, from the looks of its viral trailer, could be a reincarnation story.
Calling it the toughest role of her career, the actress reportedly said she has high hopes from it adding that she feels the pressure of pulling it off already.