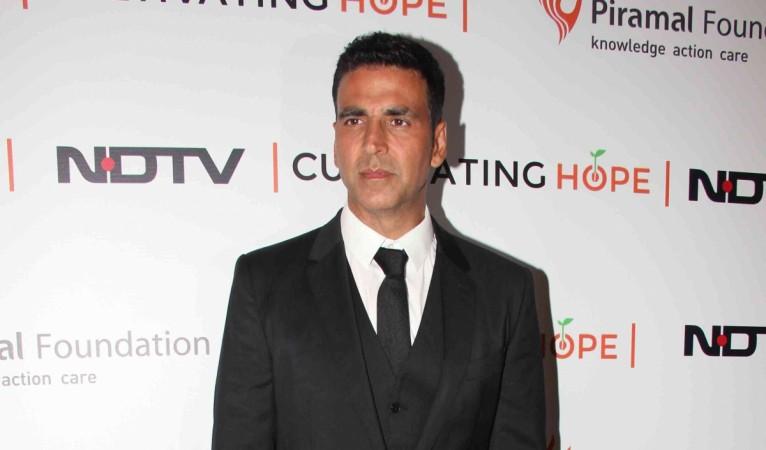 Akshay Kumar's bodyguard made headlines recently for punching a fan, leading the superstar to apologise on social media. He said what his security personnel had done was wrong, but added that he did it out of genuine concern.
Narrating an incident from a couple of years ago, Akshay told the Press Trust of India he bled once after shaking his hands with a fan, who was carrying a razor between his fingers.
"But about two to three years ago I was shaking hands with many people and suddenly I found my hand was bleeding. Then I realised someone had put a blade between his or her fingernails. So while shaking hands I got a cut. Now, whether it is madness, stupidity or 'fan-pana', you need to take care of these things as well," he said.
Fans can get violent, but there are weird or sweet ones, too. During "Fan" promotions, Shah Rukh said a man had slyly entered Mannat (SRK's bungalow in Mumbai) with mediapersons. The mysterious man had then taken off his clothes and jumped into the superstar's swimming pool.
After the security personnel informed the actor about the intruder, he wanted to meet the man. However, the admirer said he only wanted to take a swim in the 50-year-old's pool and wasn't looking at a photo-op, not even a hug.
In a more recent case, Kalki Koechlin was groped by a passer-by outside the National Awards venue Vigyan Bhawan, New Delhi, reported SpotboyE. From the incident, it is clear that the person wasn't a "fan."