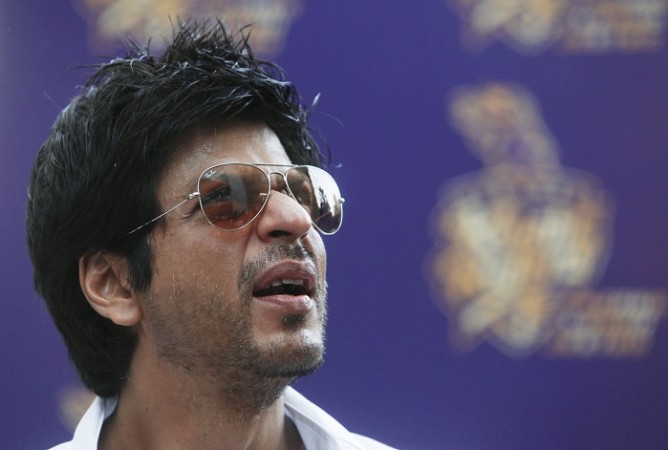 Shah Rukh Khan has a crazy fan following. But the superstar never gets edgy around them, only amused. At the "Jabra Fan" song launch in New Delhi on Tuesday, SRK narrated a strange but adorable incident about a fan, who took a dip in his swimming pool and left without an autograph or even a photo.
"One night, a person entered the house, he took off his clothes, jumped into my swimming pool and swam. When the security guard caught him asking who he was, he said, 'I don't want anything. I just wanted to bath in Shah Rukh Khan's swimming pool'," he told Press Trust of India.
Usually one would freak out after learning of an intruder splashing around in a pool in the middle of the night, but SRK found it endearing. He walked up to the man and hugged him, after which the man left the premises.
"My stardom dwells on the fact that I am extremely ordinary, regular person. Maybe that's why my fans are very regular and kind of cool. I am not this awe-inspiring, strong muscular man. I have never had fans who have scared me," he further added. He enjoys a loyal fan-base across continents, but never takes them for granted. He added how it was a star's job to "cater" to a fan's obsession.
Khan will be next seen in Maneesh Sharma's "Fan," which is slated for an April 15 release. He also has Rahul Dholakia's "Raees" in line. Both films belong to different genres and will see him don some very unique looks.