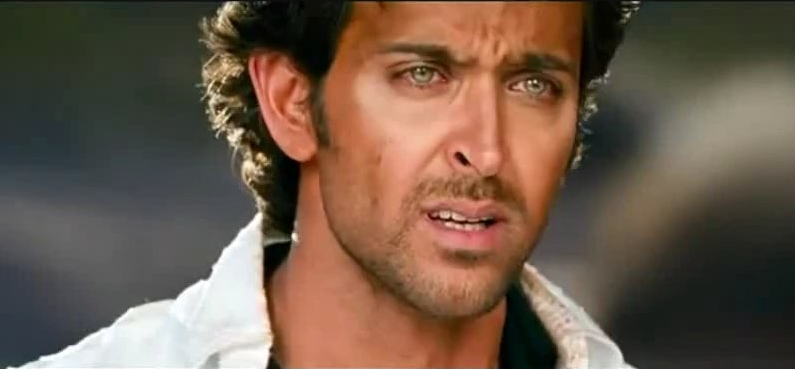 Hrithik Roshan recently opened up his heart and gave an honest interview over the controversy involving actress Kangana Ranaut.
And now according to a leading website, the actor told a TV channel about the ongoing issue and said: "The only time I actually had tears in my eyes was when I saw this huge Amul hoarding with my brand Krrish, which is something that is built by me, it is like my baby."
"And that brand was completely demolished on that visual. And it said something like Krrish being run out, being caught stealing some cheese or something. That was probably the only day when I felt that this is not right."
He added, "I date it back to my first film Kaho Na Pyar Hai when the same Amul hoarding had me up ..and called me a phenomenon. And I just watched the entire journey and I said, 'You know, I have to find a way to detach from the hoarding that said I was a phenomenon and I have to find a way to detach from the Amul hoarding that is making me look like this disgusting creep."
"I really need to find what I think of myself as my identity. And I need to work on that. And I need to make it so strong that I can be bullet-proof against any perceptions from the outside world. That is a failing from all of us. We build our identity with what others say about us. That is how we have been brought up."
"Your parent tells you, you are strong, you are strong. This was a fantastic lesson for me. Hard one, but to be walking into a party all by myself and still be able to contribute to people, make people laugh, spread positivity while they are looking at the hoardings and judging me."
Hrithik was also asked if Kangana was the reason for divorce, to which he said: "Absolutely not. Sussanne has been very very vocal about this. She has been very vocal. And I feel like laughing at people. When people get divorced, it is not always because of infidelity by the man.
That is just such a small minded assumption. I am just trying to say that there are many reasons why people would like to live separate lives. Infidelity is just one of them. So the general assumption was, 'Ah he is the superstar, he must have done something wrong. She must have caught him..' That is not the case.