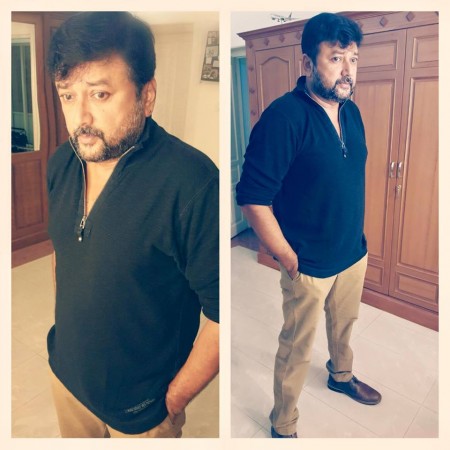 South Indian star Jayaram is one of the most hardworking actors in the industry. The actor, who is awaiting the release of "Aadupuliyattam", has shed almost 10 kg for his upcoming movie, even though he hasn't revealed much about the project.
"Getting prepared for New movie. Lost 10 kg's, (sic)" Jayaram posted on his Facebook page. The actor is expected to have shed weight for Diphan Sivakumar's upcoming movie "Satya," which has Nikita Thukral, Nasser, Sudheer Karamana, Rahul Dev and Vinod Kumar in pivotal roles.
However, Jayaram has been going through a dull phase in his acting career, with his movies not making a mark at the box office for the past three years. Many of his fans have asked him to be selective about roles rather than choosing many projects. The 2011 movie "Swapnasanchari" was his last successful flick at the box office.
"Please do some justice to your talent and to the producers who invest in your films. It is high time you stop selecting such gimmicky masala roles. They just don't work out (sic)," wrote a Facebook user named Prem Chand on the actor's social media page. "Jayarametta we love u alot plz slct a suitable story nd make ur fans happy (sic)," wrote another user named Saurav.
Upcoming horror comedy film "Aadupuliyattam" also has Bollywood actor Om Puri and South Indian actress Ramya Krishna in the lead roles, apart from Sheelu Abraham, Angelina Aangi and Akshara Kishore in pivotal roles. The directorial venture of Kannan Thamarakkulam will be a Vishu release.