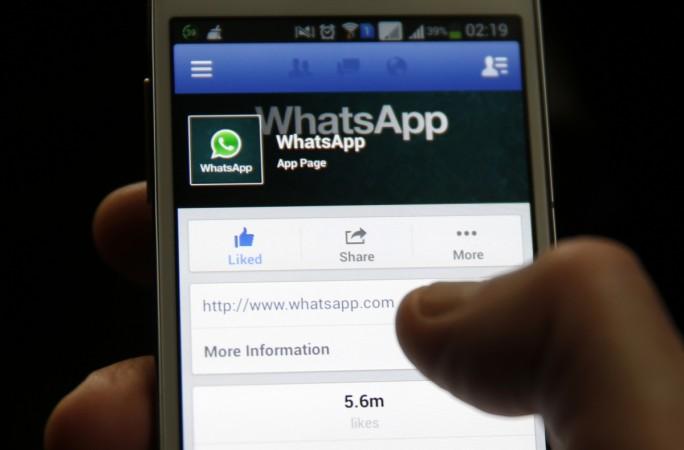 WhatsApp's free voice-calling feature has been making the rounds on the internet for a while now, but the beta-testing was just confirmed by the company's India head Neeraj Arora. Shortly after the screenshots of the feature in action were leaked online by a Reddit user pradnesh07, BGR India confirmed the beta-testing of voice calling on WhatsApp on Friday. This not only makes the news official but also brings a closer look at the much-awaited feature.
The screenshots shared by BGR last week are much in line with those shared by pradnesh07. According to the publication, the voice-calling feature was activated after Arora called in to "check the audio quality."
"Yesterday, the call button started appearing on WhatsApp's iPhone app, which we are now told is preparation for when WhatsApp flips the switch on. Interestingly, the switches were flipped on for us soon after Arora's surprise call," BGR wrote on Friday.
The upgrade divides the app's interface into three distinct parts for chats, contacts and calls. The new call tab keeps a track of all recent voice calls and there's also a notification alert for missed calls. While on a call with another user, you can also check messages and navigate through other phone activities without hanging up.
Most importantly, as BGR noted after testing the feature, voice-calling worked seamlessly on 3G and EDGE networks. This is a great addition for users in India as getting a stable 3G network all the time can be a challenge. In fact, BGR found the quality of the WhatsApp voice call to be better than that of a regular cellular call.
Above all, if users have a Wi-Fi network, making calls to almost all the contacts on your phone will not cost anything.
WhatsApp did not reveal when the feature will be rolled out to users nation-wide but confirmed that it will happen as soon as "it is satisfied with its performance."
By integrating voice-call into WhatsApp, the company is bound to have a greater success than rivals such as Hike, Viber and Skype. Clearly, voice-calling requires both parties to have the app installed and WhatsApp has the biggest network of users around the world.